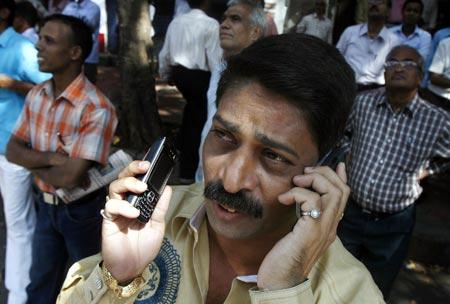 Finland-based Nokia has paid about Rs 250 crore (Rs 2.50 billion) as compensation to employees of its Chennai manufacturing facility, who opted for the voluntary retirement scheme offered by it in May, Tamil Nadu Industries Minister P Thangamani informed the state Assembly on Friday.
"Soon after the Chennai plant was converted into contract manufacturing facility, as it was excluded from the Nokia-Microsoft $7.2 billion deal, the operations of the Chennai plant will be based on the supply orders.
Because of this reason, the company (Nokia) offered VRS," he said. Replying to a call attention motion brought by CPI (M) member A Soundararajan, Thangamani said about 5,600 employees accepted the scheme and were entitled to get between Rs 4,00,000 to Rs 10,00,000 as compensation.
"Nokia has informed that it has given Rs 250 crore (Rs 2.50 billion) as compensation for those who accepted the scheme", he said, adding the about 900 employees were still employed at the facility at Sriperumbudur near.
Nokia has so far invested about Rs 1,700 crore (Rs 17 billion) providing direct employment to 7,000 people, while indirect employment to 3,500 others and 60 per cent of them were women.
It had not received any subsidy from the Tamil Nadu Government so far, he added.
Earlier, Soundararajan charged that the VRS was nothing but an indirect way of laying off employees and wanted the Government to do something for the affected.
"We have heard of VRS for employees aged above 50 years. But the average age of Nokia employees is 25 years.
This has not happened before.
This VRS scheme is nothing but an indirect way of laying off people," he said.
Nokia shut down has also resulted in the loss of job for over 12,000, who were indirectly employed by the company, he added.