The International Monetary Fund, its latest outlook report forecast that that China's growth rate would further decline to 6.8 this year and 6.3 next year.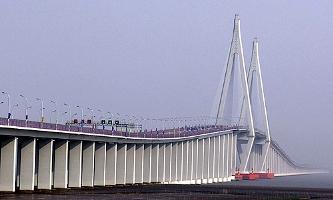 Allaying apprehensions over the Chinese economy slowing down to a 24-year low, Premier Li Keqiang pledged to advance comprehensive reform and open China wider to foreign investors while ruling out possibility of systemic financial risks due to fluctuations in the real estate market.
China will continue to push ahead with its reforms in key areas in 2015, with the priority being properly handling the relationship between the government and the market, Li told the representatives of the International Business Council of the ongoing World Economic Forum in Davos, the Swiss mountain resort.
"The biggest stimulus for China's economic growth lies in people's pursuit of a better life as well as the reform and opening up," Li said and promised that China will carry out deeper and wider reform in its administrative approval system to stimulate market vitality and create a better environment for fair competition.
China, Li said, will also promote the development of inclusive finance, develop multi-level capital market, support small and medium-sized banks and private banks, and lower the corporate leverage gradually through the development of the capital market and direct financing, state-run Xinhua news agency reported.
"China welcomes foreign investors," Li said, adding that he will advance ongoing reform in fiscal, tax and key financial areas.
China is to further relax foreign investment access and open its service industry wider to the outside world, he said.
Li is currently attending the WEF annual meeting in Davos in back drop of release of the annual GDP figures by China highlighting the continuation of the slowdown of the world's second largest economy.
The International Monetary Fund, its latest outlook report forecast that that China's growth rate would further decline to 6.8 this year and 6.3 next year.
Chinese officials argue that with 7.4 per cent gross domestic product, China continues to be posting highest growth among the top global economies.
Li also ruled out any systemic risks to Chinese economy as a result of fluctuating real estate prices.
Adjustments in China's real estate market in a certain period are 'normal,' Li said, citing reasons, including the country's steady urbanisation drive which will unlock huge housing potential, and its deepening efforts in rebuilding the sprawling and dilapidated shantytowns.
Commenting on the slowdown seen in China's once-sizzling property market since the beginning of last year, which has triggered concerns about a burst of the real estate bubble in the country, Li said 'the hard housing demand in China's property market will be durative.
'It will drive the development of related industries and product supply'.
In Davos, Li also said that the Chinese government attaches great importance to shadow banking and has taken related measures to put the problem under its supervision.
"The Chinese government is capable of ensuring that no regional or systemic financial risks will happen in the country," he stressed.
Over 2,500 participants from more than 140 countries, regions, international organisations, academia, civil society and the media are attending the annual gathering, where issues like global economy, environmental protection and non-traditional security are discussed.
Image: A general view shows the Hangzhou Bay Bridge in Ningbo, Zhejiang. Photograph: Reuters