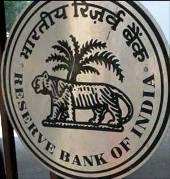 Lending rate is unlikely to be cut this month as bankers said that they will wait for further signals from Reserve Bank of India before lowering rates for home and auto loans.

RBI on Tuesday slashed short-term lending rate by 0.25 per cent to 7.5 per cent, which the bankers read as not enough for an immediate cut in their lending rates.

Accordingly, the short-term borrowing rate would also come down to 6.5 per cent.

However, the cash reserve ratio has been retained at 4 per cent on the expectation that government will start spending more.

"Banks would cut the lending rate when deposit rates, both short-term and long-term, start showing a decline. "Base rate may not be cut at this point of time," Indian Overseas Bank chairman and managing director M Narendra told PTI.

Status quo will be maintained till the
end of March and thereafter the bank would assess the liquidity condition and take a view on the rate cut, he said.
According to Central Bank of India Chairman and Managing Director M V Tanksale, the reduction is on expected lines and it shows that RBI is supportive of growth.
"This certainly will reduce the cost of borrowing for the banks but I cannot say how it is going to shape up in the reduction of the base rate.
"We will discuss this issue with our Asset Liability Committee as we have upwardly revised our deposit rates recently," he said.
There is no disappointment on the CRR cut as the liquidity deficit in the system is not much and the credit growth is not that significant, he added.
However, SBI Chairman Pratip Chaudhuri said on Monday his bank has been passing on the benefit of policy rate cut.
"We have always done that," he said when asked if the bank would pass on the benefit of the rate cut.