It might keep less than half of PlanCom staff; rules are being prepared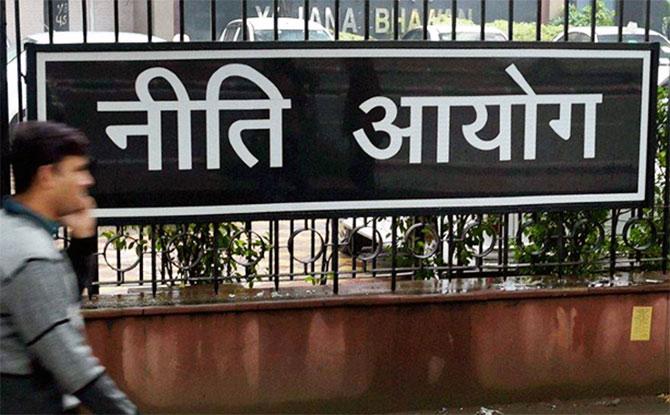 The National Institution for Transforming India Aayog would be leaner than its predecessor, the Planning Commission, and might retain less than half the latter's staff.
The rules on allocation of business for the Aayog are being finalised. Of the 1,200-odd staffers in the old Commission, less than half are direct recruits.
The rest are on deputation or transferred from ministries.
"Officials on deputation from other ministries are most likely to be sent back to their parent departments or cadres," said a senior officer, involved in the process.
"This is very good move (to curtail the number of staff).
"When the major powers of erstwhile Commission which was financial allocation to ministries and states has been taken away from NITI Aayog and its role is that of a think-tank.
"You do not need so much staff," N.C. Saxena, former secretary of the Planning Commission told Business Standard.
Officials said there might also be changes to the various divisions being retained in the Aayog.
The perspective planning division might get a new lease of life.
Its primary task is to analyse and make projections for the medium and long term.
It is also responsible for making projections of economic growth and its sector-wise distribution, assessment of levels of living, estimation of poverty ratios, forecasts of fiscal balance and analysis of external sector balance.
"The work done here could be expanded," the official added.
Change in the process for selection of consultants and young professionals is possible.
The Planning Commission had appointed 15-20 of the latter and most of their contracts are expected to end around June.
Thereafter, the officials said, their tenure would be extended if they go through the new and more transparent selection process. So, too, for appointment of consultants.
The Aayog has replaced the five-decade Planning Commission. Prime Minister Narendra Modi is the chairman.
Arvind Panagariya, an economist, is vice-chairman. Bibek Debroy, also with an economics background is a fulltime member, as is scientist V K Saraswat.
A broad allocation of duties among the members and vice-chairman is yet to be finalised.
Officials said Panagariya might look after issues related to labour and manufacturing, Debroy for the social sector and Saraswat for science, technology and defence.
NEW BODY NEW RULES
The number of advisors might also be brought down, though the posts will remain and could be filled later
Young professionals will be directed to re-apply through the transparent process after their tenure expires around June. There won't be any automatic extension
There could some tweaking of existing divisions in the Aayog
Image: NITI Aayog; Photograph: PTI