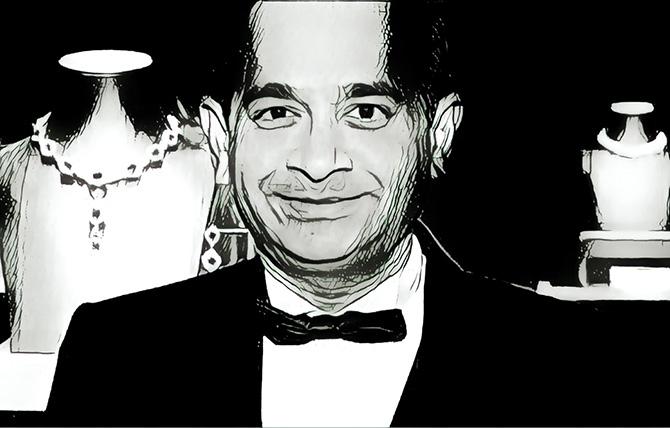 The lawyer of Nirav Modi, who is at the centre of controversy over the Rs 11,500 crore banking fraud, on Tuesday questioned reports that his client has fled the country asking why would anyone run away leaving behind assets worth over Rs 5,000 crore.
"Everybody is saying that Nirav Modi has run away. Why would anyone flee, leaving assets worth Rs 5,000 to 6,000 crore for the Enforcement Directorate to recover," advocate Vijay Aggarwal, who represents Modi, said.
However, he did not reply to questions about his client's whereabouts or whether or when he would return to India.
"I have studied the case file and this case will have a similar fate like that of the 2G and Bofors. Agencies are making all the noises in the media. They will not be able to prove these charges in the court. Nirav will not be found guilty, I'm certain," the lawyer said.
Aggarwal said if anyone is worried about the recovery of the bank money, first the ED should deposit the money seized by it in the bank.
"Now since ED has come into the picture, the bank will not get the money," he alleged.
The lawyer also claimed "there is no evidence to prove any of the charges levelled against my client."
Billionaire Modi, his uncle Mehul Choksi and others are being investigated by multiple probe agencies after it recently came to light, following a complaint by the PNB, that they had allegedly cheated the nationalised bank to the tune of Rs 11,400 crore, with the purported involvement of a few employees of the bank.
Over Rs 11,384 crore worth of Letters of Understanding and Letters of Credit were issued by the bank in favour of billionaire jewellers Nirav Modi and Mehul Choksi through SWIFT messages with only limited number worth smaller sums being entered in the core banking solutions system.
The CBI and the ED have registered FIRs to probe the case and intensified the crackdown on Modi and Choksi with the ED seizing jewellery and assets worth thousands of crores of rupees, the I-T department attaching various properties, and the CBI grilling several senior executives of his company.
Six persons -- four PNB officials, a retired employee of the bank, and an authorised signatory of Nirav Modi's company -- have been arrested so far by the