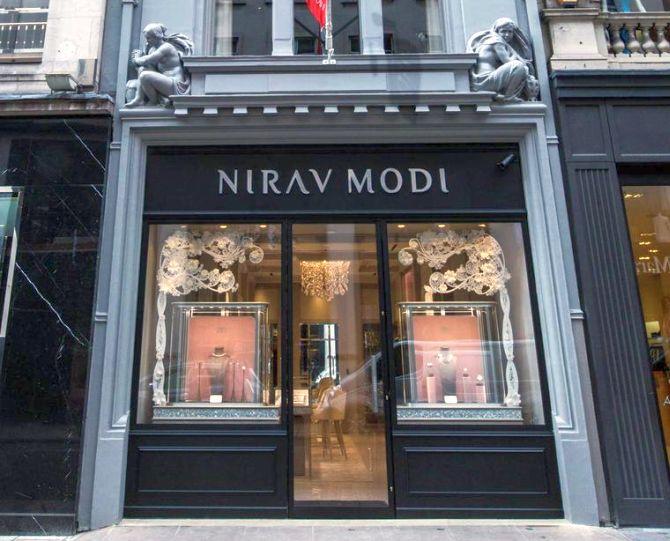 Indian billionaire Nirav Modi was living in a flat just above his jewellery store in the post Mayfair area of London while he was being hunted in India for an alleged money laundering case linked to over $2 billion, according to a media report on Sunday.
The 47-year-old diamantaire was able to travel in and out of Britain at least four times since his passport was cancelled by the Indian authorities in February.
During his stay in London, he was reportedly living in the heart of the city above his jewellery boutique called "Nirav Modi" on Old Bond Street, which was reportedly closed last week, The Sunday Times reported.
"Why are they always ending up in London? It's as if the United Kingdom is a safe haven," the newspaper quoted an Indian official as saying.
That Modi has been using Britain as a "safe haven" threatens to damage diplomatic ties between India and the UK and further scupper prospects of a post-Brexit trade deal, the report warned.
Modi and his uncle Mehul Choksi are accused of benefiting from a huge fraud against the Punjab National Bank, the country' second largest lender, to the tune of more than $2 billion.
Indian court has issued warrants for the arrest of Modi and Choksi.
On February 23, the Indian authorities revoked Modi's passport, contacting Interpol and the UK government soon after. But official records reveal Modi travelled from Heathrow Airport to Hong Kong on March 15, and from New York to Heathrow Airport on March 28.
Three days later, he flew from London to Paris. On June 12, Modi is thought to have boarded the Eurostar train from London to Brussels, the newspaper claims, adding that unconfirmed reports claim Modi has applied for asylum in the UK.
The UK Home Office and Border Force declined to discuss individual cases but said in a statement: "All passengers attempting to enter the UK are subject to checks by Border Force officers to identify people of concern."
"Border Force works with international partners to ensure the most up-to-date information is available."
In the UK, Nirav Modi's jewels have been made famous by British actress Kate Winslet sporting the diamonds at the Oscars in 2016. Also, his advertising campaigns have been fronted by the British model Rosie Huntington-Whiteley.