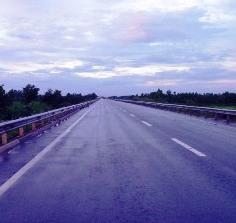 To attract World Bank funding for highway projects, the National Highways Authority of India plans to relax payment schedule for private contractors.
The NHAI board is considering a proposal to give 40 per cent of the annuity payment to the contractors upfront and the remaining amount later in instalments.
The board is likely to discuss changes in the funding model for annuity projects and switch to a model suggested by the World Bank in its meeting later this month.
"We are likely to discuss the issue of one-time up to 40 per cent funding for annuity projects, which will lead to savings in the long-run," said J N Singh, member (finance), NHAI.
The state-run highways authority is negotiating a $2-billion loan from the World Bank for viability gap funding (VGF) for projects and annuity payments.
The VGF model for projects on the build, operate and transfer-toll (BOT-toll) mode entails the government paying subsidy to make the project viable for an operator.
Singh said the World Bank loan worked out cheaper and would help the state-run authority reduce its interest cost.
In the BOT mode where payment is linked to annuity, a private contractor builds the road and recovers its cost after the completion of construction from the government in instalment.
Switching to the new model where a higher amount is paid by the government initially could reduce the debt burden on the private builder though paying a higher amount upfront could lead to increase in the government's expenditure.
"Contractors do not face much problem in raising money for annuity projects and there is no reason why NHAI should take any exposure for these projects.
"This will increase the cost of borrowings for NHAI further," said Parvesh Minocha, managing director (transport division), Feedback Ventures.
Till now, funding from the World Bank for the National Highway Development Project have been confined to engineering, procurement and construction projects costing over Rs 4,000 crore. In an EPC project, the government builds the road through a contractor.
With NHAI now looking for World Bank funding for BOT projects, Road Transport and Highways Minister Kamal Nath has sought views of Planning Commission Deputy Chairman Montek Singh Ahluwalia on the possibilities of seeking loans from the World Bank.
This followed an observation from the Ministry of Finance that the loan from the multilateral agency comes with riders seeking changes in the bidding procedure of the highways authority.
The letter, however, says that the road transport and highways ministry will not compromise with the national policies and the negotiations will be within the existing policy parameters.
The World Bank also requires NHAI to follow more stringent land acquisition, relief and rehabilitation norms. "They are currently different from what we follow right now," said an NHAI official, who did not want to be identified.