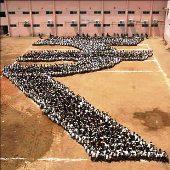 The government's 3.56 per cent stake sale offer in Neyveli Lignite Corporation got fully subscribed to fetch around Rs 350 crore (Rs 3.5 billion) to the exchequer within an hour of opening of trade.

The Centre was selling over 5.97 crore (59.7 million) shares, or 3.56 per cent stake, in NLC through an Institutional Placement Programme at a price band of Rs 58-60 a share.

Sources said mostly the Tamil Nadu-based state public sector units bid for the share sale and preference would be given to them while allotment as per exemption received from Securities and Exchange Board of India.

The issue received bids for over 6.12 crore (61.2 million) shares as against 5.97 crore (59.7 million) on offer as of 1100 hrs, as per data available on the BSE.

Earlier this month, market regulator Sebi had given go- ahead to the disinvestment department's proposal to give preference in share allotment to those PSUs located in states in which Neyveli's generating units were located.

Shares of NLC were trading at Rs 55, down 1.26 per cent over previous close on the BSE.

The Tamil Nadu government has been insisting that it would buy the entire central government stake that is being divested in the state lignite mining and power producing company and had written to Prime Minister Manmohan
Singh in this regard last month.
The TN government has said it has five state PSUs which can be qualified as (Qualified Institutional Buyer).
The DoD has sought exemption from Sebi so that preference is given to allot shares to these PSUs only.
Post stake sale, government's holding in the PSU would come down to 90 per cent.
Credit Suisse Securities, ICICI Securities and SBI Capital Markets are acted as merchant bankers for the issue.
Besides, the government is also selling stake in State Trading Corporation and ITDC through an offer for sale, which would fetch Rs 3,453 crore (Rs 34.53 billion) to the exchequer. While the base price for ITDC has been fixed at Rs 70 apiece, that for STC has been fixed at Rs 74 apiece.
While the sale of 5 per cent stake, or 42.88 crore (428.8 million) shares, in ITDC would fetch over Rs 3,000 crore, about Rs 454 crore (Rs 4.54 billion) would come from disinvestment of 1.02 per cent, or 6.13 crore (Rs 61.3 million) shares in STC at the base price set by the government.
Government currently holds 92.11 per cent stake in ITDC and 91.02 per cent stake in STC.
The stake sale would help the three companies meet the minimum 10 per cent public holding norm of market regulator Securities and Exchange Board of India.
The government is required to bring down its stake in these two companies to 90 per cent by August 8.