In the largest foreign investment in life insurance after the Reliance-Nippon deal last year, Japan's Mitsui Sumitomo (a unit of MS&AD Insurance Group Holdings) will buy 26 per cent stake in Max New York Life (MYNL) for Rs 2,731 crore (Rs 27.31 billion).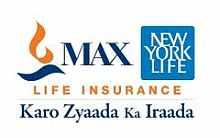 The life insurer will be re-branded Max Life Insurance Company, as the US-based New York Life will exit the joint venture after nearly 10 years. The move is part of New York Life's international strategy to exit Asia.

The all-cash transaction values MNYL, the fourth largest private life insurance company in India, at Rs 10,504 crore (Rs 105.04 billion). The transaction will be done in two tranches. In the first part, New York Life will sell 16.63 per cent of its holding to MS&AD.

The remaining 9.37 per cent would be sold to Max India for Rs 182 crore (Rs 1.82 billion). MS&AD will further buy 9.37 per cent from Max India for Rs 984 crore (Rs 9.84 billion). It will benefit by getting access to a huge uninsured population in India, compared to the shrinking market in its own country.

Max India will get a net cash flow of Rs 802 crore (Rs 8.02 billion) from the transaction. The company said the cash generated from the arrangement would enable Max India to invest in growth opportunities and reward shareholders. After the transaction, Max India's majority stake of 70 per cent will remain unchanged.

"For the next stage of MNYL's growth and development, we view MS&AD as an ideal partner," Analjit Singh, chairman, Max India, said at a press conference.
He said the transaction was done in two stages, as from Max India's perspective there were tax advantages in doing so.
Max India shares ended 8.34 per cent or 15.7 points higher at Rs 203.95 on the Bombay Stock Exchange on Thursday.
On the other hand, MS&AD, the world's seventh largest non-life insurance group with a market cap of $12.6 billion, fell 1.01 per cent or 16 points to close at 1,560 yen on the Tokyo Stock Exchange.
Asked whether the life insurance company would tap the capital markets, Singh said listing could not happen in the current regime that capped foreign direct investment at 26 per cent.
He said in the current scenario, there were no advantages in going for an initial public offering.  Singh, however, added whenever the government allowed 49 per cent FDI in life insurance, Max India would first talk to MS&AD (to increase its shareholding in the JV).
MNYL is the most profitable business in Max India's portfolio and forms about 80 per cent of group revenue. It had a solvency ratio of 539 per cent as on December 31, 2011, against the statutory requirement of 150 per cent. Its current assets under management are over Rs 17,000 crore (Rs 170 billion).
MS&AD is already present in the non-life insurance sector in India through its core subsidiary Mitsui Sumitomo Insurance, which has a joint venture with Murugapppa Group in Cholamandalam MS General Insurance.
Max India had engaged Goldman Sachs as its financial advisor on the transaction while Citi advised MS&AD and Mitsui Sumitomo Insurance. The deal is subject to regulatory approvals.