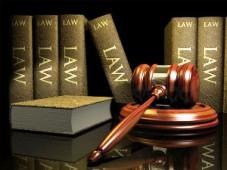 The Supreme Court has held that an insurance company and the consignor (assured) can jointly sue a transporter or carrier for compensation towards deficiency of service.
A five-judge Constitution bench headed by Chief Justice K G Balakrishnan, Justices R V Raveendra, D K Jain, P Sathasivam and J M Panchal ruled the insurance company cannot be precluded from recovering the compensation from carrier as long as the complaint was jointly filed or under the power of attorney granted by the assured (consginor).
The bench was constituted in 2000 to examine the nuances of the Consumer Protection Act and the Carriers Act on a special leave petition filed by the carrier Economic Transport Organization challenging the concurrent findings of the district forumer, Dindigul, Tamil Nadu state Consumer Commission and the National Consumer Disputes Redressal Commission.
In this case, the consignment of cotton yarn worth Rs.7,70,948 despatched by consignor M/s. Charan Spinning Mills (P) Ltd through Economic Transport Organization in May 1996 was destroyed in an accident.
The National Insurance Company Ltd indeminfied Rs 447,436 to the consignor. Thereafter, the insurance company and the consignor jointly sued the carrier for recovery of Rs 7,70,948 before the district consumer which directed the latter to pay the compensation for deficiency of service.