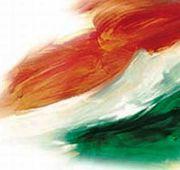 Celebrity or talent management is seeing a host of new entrants -- a few well-known names and others rank newcomers.
The reason: celebrity endorsements in India amount to roughly Rs 4,000 crore (Rs 40 billion) per annum.
Predictably, Bollywood and cricket stars have the lion's share.
For example, last month, Sunil Gavaskar's newly launched sports celebrity management venture, a subsidiary of his Professional Management Group, signed up Virender Sehwag in a five-year deal that is worth over Rs 100 crore (Rs 1 billion) in the first three years.
PMG is co-owned by Sam Balsara, chairperson, Madison World, and Noomi Mehta, chairperson and managing director, Selvel One Group.
If PMG was already a well-known name, not many heard about Rhiti Sports Management and Mindscapes, which tied up with M S Dhoni in July this year.
Dhoni has been promised a minimum guarantee of Rs 210 crore (Rs 2.1 billion) over the next three years.
Rhiti Sports was founded six years ago by Arun Pandey, a former Ranji Trophy cricketer who played for Uttar Pradesh and is a friend of Dhoni.
There have been others as well. But can the new players survive in an already cluttered market? The existing big names in the industry say the answer is No.
Rajnish Sahay, chief executive officer, Percept Talent Management, says one of the reasons why the fledgling business is witnessing a mushrooming of firms is that it requires low investments.
"You just need to have the right contacts to grow your business. Some of the operators do not even have proper offices but have signed up big names.
"It is a new trend in the industry. It can be compared to the dotcom boom of the 90s when a number of players floated their own companies.
"However, only a few survived. At the end of the day, people with not enough expertise will fizzle out and only the leaders will stay," Sahay says.
Ashesh Jani, leader, media, Deloitte India, agrees. Dani says in the recent past, big money started chasing celebrities and deals worth hundreds of crores were signed in a short span of time.
"In the last two-three months, there has been a good amount of action in this segment, but how many of these talent management firms will actually be able to deliver is what we will have to wait and watch," Dani adds.
PMG begs to disagree and says celebrity management is a natural progression for the company.
"We do a host of other activities in the sports marketing arena and talent management was another vertical we wanted to add to our business," says Melroy D'Souza, chief operating officer, PMG.
He says that new companies would keep coming as deals like the one Dhoni signed with his friends' firms will keep happening.
Clients seem to be happy with some of the work that the new firms do.
"They help us to negotiate with stars and also make a celebrity understand a brand and how he/she would fit in.
"It is a value proposition for both, as celebrities learn about a brand better from people who are close to him/her and the brand owner also gets the maximum from the association," says Shalin Desai, senior brand manager, Parle.
Desai has done deals with Carving Dreams that manages Hrithik Roshan.
Celebrity managers not only broker deals between brand owners and celebrities but also do other activities to promote the star.
Sahay of Percept says that his company is working at creating intellectual properties involving his clients through events which can be televised.
"We had a boxing event in which celebrity boxer Vijendra Singh was the draw of the event. Through events like these, we make a star more popular and at the same time create our own IP," says Sahay.
Analysts agree that it makes sense for a talent management company to have an event management vertical as well.
"It makes business sense if a talent management company can leverage the popularity of a star by getting him do events which can further add to his brand value. It would be helpful to promote relatively lesser known celebrities," Jani says.