Industry sources expect the airline will start flying next month because the company is yet to receive a permit from the Directorate General of Civil Aviation.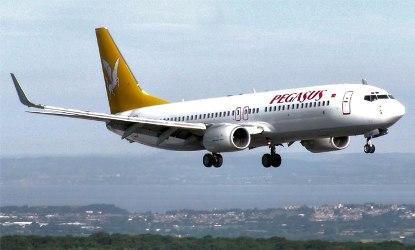 Aviation professionals and investors are taking fresh bets by launching new airlines on regional and national routes while existing domestic carriers continue to bleed and remain mired in debt.
The first to take off will be Air Pegasus, promoted by Bengaluru-based ground-handling firm Deccor Aviation.
Air Pegasus managing director Shyson Thomas said the airline would commence services later this month on regional routes in south India.
Industry sources, however, expect the airline will start flying next month because the company is yet to receive a permit from the Directorate General of Civil Aviation.
Air Pegasus received a no-objection certificate from the civil aviation ministry in 2012 but its plans were held up over difficulties in getting aircraft on lease following the shutdown of Kingfisher Airlines.
The airline has now taken on lease a 70-seater ATR-72 and has tied up for two similar aircraft. Air Pegasus will connect Bengaluru with Thiruvananthapuram, Hubli, Chennai, Tuticorin and other cities in the initial stage.
Other start-ups too are preparing for launch.
Air One, which runs an air charter service, plans to finalise its aircraft leases by next month, while Flyeasy, a regional airline with a base in Bengaluru, has begun hiring pilots and engineers for its proposed fleet of Embraer jets.
Premier Airways headed by NRI engineer Umapathy Pinaghapani is slated to launch services next summer, according to a media report.
Air One and Premier Airways are among six companies that received no-objection certificates from the civil aviation ministry earlier this year.
Flyeasy, promoted by ABC Aviation & Training, received its clearance prior to 2014.
In all, 16 companies have been issued no-objection certificates to start scheduled airlines since 2009. Only two, Air Costa and AirAsia, have started operations.
Vistara too is awaiting a DGCA clearance and is expected to launch services next month.
"We do not have to start from scratch and so securing the permit should not be an issue for us.
"We have the experience of running non-scheduled operations," said Air One promoter Alok Sharma. He added the airline would launch within eight months.
Sharma headed Air Sahara before it was sold to Jet Airways and has brought several of his former colleagues into the charter company. He denied Air One was backed by the Sahara group and insisted it was an independent firm.
Sharma said Air One would operate as a dual-class full service airline with narrow body Boeing 737s or Airbus A320s and its base would be Delhi.
He added aircraft leases would be finalised next month and the airline hoped to induct 20 planes in three years.
Industry sources, however, pointed out lessors did not have surplus aircraft and still viewed India as a risky market following the collapse of Kingfisher Airlines.
"With crude oil declining, I see a greater appetite to lease planes in Europe rather in India," a source said.
Sharma said getting planes on lease would not be a problem but the issue was a contiguous delivery schedule.
"We are sorting that out," he added.
"We are starting with our eyes wide open,'' Sharma said when asked about competition and IndiGo's rapid expansion.
"It took IndiGo five years to become the number one airline," he added.
Thomas also allayed fears over competition and said his company was well funded with an investment of about Rs 100 crore and it had tied up with banks for working capital. He said Air Pegasus would start with two ATRs and he planned to induct a third within a month.
"Civil aviation minister Ashok Gajpathy Raju wants to promote regional connectivity and flights to tier II and III cities and we aim to do that.
"We will have morning flight between Bengaluru-Thiruvanthapuram and will also be the only airline now flying Bengaluru-Hubli.
"We plan to utilise aircraft for 9-10 hours daily and will have a turnaround time of 20 minutes.
"All our flights may not be equally rewarding but we operate a smaller plane with 70 seats. So even if we have 40 seats full we will have close to 60 per cent occupancy. Our operating costs too will be low,'' he adds.
Image: Air Pegasus; Courtesy, Adrian Pingstone/Wikimedia Commons