As many as 191 foreign institutional investors (FII) have sold off their Reliance Industries Ltd (RIL) holdings in the past two financial years. The number of FIIs holding the stock fell from a high of 1,276 at the end of March 2011 to 1,085 at the end of March 2013, latest filings show. That's a 15 per cent fall.
But, despite the exits, RIL continued to top the list of stocks with maximum number of FII shareholders. Housing Development Finance Corp and ICICI Bank have closed the gap with 1,064 and 1,061 FII shareholders, respectively.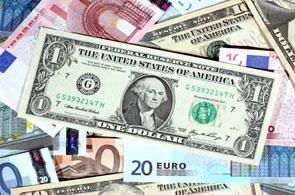 A Business Standard analysis of the number of FIIs in Sensex firms showed that RIL is one of the few which has seen a significant number of FII exits. Only eight out of the 30 Sensex firms had fewer FII shareholders than two years ago. While 22 firms saw the number of FII shareholders increase, 15 of these saw 100 or more new FII shareholders.
Infosys and Tata Steel saw heavy exits while stocks such as ITC, Sun Pharma and TCS added over 200 FII shareholders each. According to latest data from Securities and Exchange Board of India, there were about 1,756 FIIs registered in India. The entry and exit of FIIs have had a direct impact on the stock prices, barring a few exceptions.
The number of FIIs holding a stock, reported on a quarterly basis and tracked rarely, offers a new perspective of FII interest in a particular stock. The aggregate number of FIIs holding in a stock at a given point helps measure the interest of FIIs, especially when the percentage of FII holdings changes little.
The number of FII shareholders in Infosys fell from 989 in March 2011 to 800 in the latest filing, a 20 per cent drop. During the period, though the percentage holding of FIIs inched up from 17.7 per cent to 17.76 per cent in RIL, the stock slipped 26.16 per cent from Rs 1,047 to Rs 773. Infy's FII holding jumped from 36 per cent to 40 per cent but the stock lost 10.7 per cent.
On the other hand, ITC, which saw the number of FIIs holding the stock increase by 50 per cent from 672 to 1,008 in the past two years, saw the share price go up by 70 per cent. Sun Pharma gained considerably with the entry of new FIIs. Some 316 new FIIs have bought the Sun Pharma stock in the past two years.
Infosys and RIL are going through hard times and have seen sell calls or underweight ratings from brokerage firms over the past couple of years.