Natco Pharma's anti-cancer drug, NRC-AN-019, has received 'Orphan Drug' designation from the US Food and Drug Administration (USFDA) for three indications - glioma (brain tumour), pancreatic cancer and chronic myelogenous leukemia.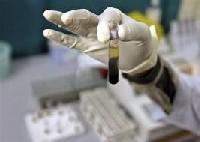 "It is for the first time that an Indian company's drug is designated as orphan drug by the USFDA for three indications," Natco said in a statement.

Orphan drug designation is given by the USFDA for rare diseases that affect less than 200,000 patients in the USA.

Since the market for drugs intended to treat rare diseases is small, the USFDA extends special incentives to companies involved in the discovery and development of such drugs.

The incentives, according to the Hyderabad-based company, include a seven-year marketing exclusivity, specific tax credits and waiver of prescription drug user fee, which is about $1.5 million per indication.

Special grants and benefits to defray the costs of clinical research on orphan drugs may also be extended. Besides, these drugs may be eligible for a fast-track approval process, facilitating early market launch.

Natco said it was close to completing the Phase-I clinical trials of the new chemical entity in India. It has plans for further clinical trials in the US and other countries.

The drug had been granted patents in nine countries, including the US, and the patents in Canada, Europe and Japan were expected shortly, Natco said.