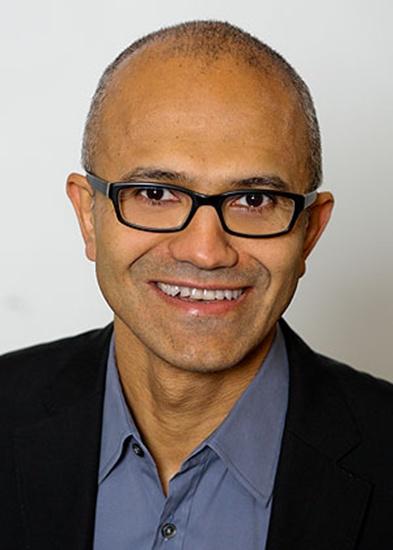 A month after taking over as Microsoft chief, Satya Nadella on Tuesday announced a major top-level reshuffle, which saw the heads of marketing and business development resigning.
In a letter to employees of the US software major, Nadella said Executive Vice President Business Development and Evangelism Tony Bates has resigned and his role will be taken over by Eric Rudder as interim head.
Executive VP and marketing head Tami Reller has also resigned and her role will be handled by Chris Capossela, who will be Executive VP and Chief Marketing Officer of the Redmond, Washington-headquartered firm. Microsoft also appointed Mark Penn as Chief Strategy Officer.
"Tony Bates has decided this is the right time for him to look for his next opportunity. Tony came to the company via the Skype acquisition, where he was CEO of Skype, and did a great job of successfully landing that team and continuing to build the service in a high impact way," Nadella said.
Rudder will serve as interim leader responsible for Business Development and Evangelism, while continuing in his current role, Hyderabad-born Nadella said.
"We need a single leader running marketing for the company and have asked Chris Capossela to take on this role as EVP and Chief Marketing Officer, reporting to me," he said.
Reller agrees with the go-forward approach of a single marketing leader and will support Capossela through the transition into his new role. She will then take time off and pursue other interests outside the company, he added.
"This change in marketing structure provides an opportunity for Mark Penn to play a new leadership role at the company as EVP, Chief Strategy Officer," Nadella added.
He said: "One of my consistent themes has been a point I made in my original mail -- we all need to do our best work, have broad impact and find real meaning in the work we do."
He added that coming together as teams fuels this on a day-to-day basis and having the senior leadership team (SLT) set both pace and example means a lot to him.
"I have discussed this point in various forms with the SLT and have asked for their 'all in' commitment as we embark on the next chapter for the company. We need to drive clarity, alignment and intensity across all our work," he added.
Microsoft appointed Nadella as CEO on February 4, replacing Steve Ballmer, as the world's largest software firm expanded its focus to devices and cloud infrastructure.