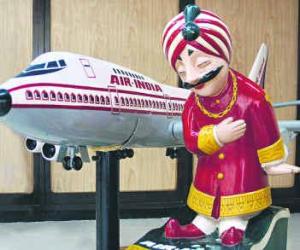 National Aviation Company of India Ltd which operates the Air India brand, said on Tuesday it has signed an agreement with aircraft engine-maker, Pratt & Whitney, to set up an engine-wash facility at the city's international airport.
Besides engine-wash of the flag-carrier's aircraft, the facility, to be set up at the Mumbai International airport, would  undertake work from third parties, the company said.
Pratt & Whitney is a division of the US-based United Technologies Corp.
It runs the service under the brand name, EcoPower engine wash service.
The company claims that its EcoPower engine wash system reduces fuel burn by as much as 1.2 per cent, eliminating three pounds of carbon dioxide emissions for every pound of fuel saved, while also decreasing engine gas temperature thus increasing the amount of time an engine can stay on wing.
The Mumbai service centre will have the ability to perform washes on nearly all commercial engines in service including the PW4000, CFM56-5/-7, V2500, CF6-80C2 and GE90-100.
"Air India will offer to its customers the unique advantage of EcoPower engine wash services in India," Air India's engineering strategic business unit head, K M Unni, said. This would help airlines reduce their operating costs and emissions, Unni added.
"This partnership will expand the availability of EcoPower engine wash services to India, one of the world's fastest-growing aviation markets," Pratt & Whitney' s line maintenance services director, Joanne Hastings, said.