Metro cities are ranked lower in cleanliness index and tourist towns also lag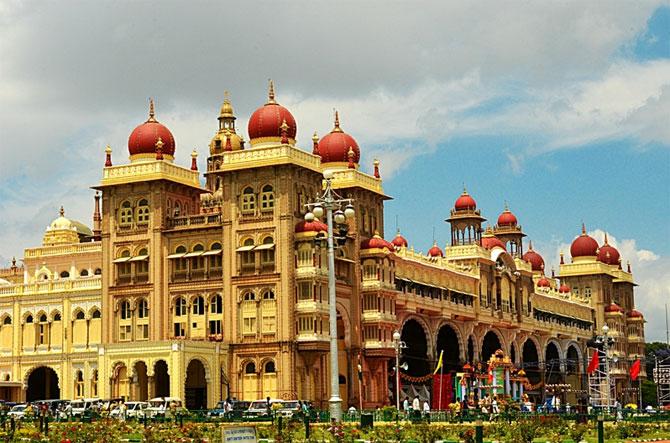 Several cities from Karnataka and West Bengal have emerged at the top of the Swachh Bharat index, with Mysuru topping the charts.
Swachh Bharat is among the most talked-about initiatives of the Bharatiya Janata Party-led government and Prime Minister Narendra Modi has been spearheading the project.
A survey of 476 cities during 2014-15 showed Mysuru on top of the charts, and three other Karnataka cities — Hassan, Mandya and Bengaluru — figuring in the list of top 10. West Bengal did well, too, with 25 cities and towns from the state finding place in the top 100, according the survey commissioned by the ministry of urban development.
The lowest-ranked town was Damoh (Madhya Pradesh) at 476th. The other nine at the bottom of the list were Bhind (Madhya Pradesh), Palwal and Bhiwani (Haryana), Chittaurgarh (Rajasthan), Bulandshahr (Uttar Pradesh), Neemuch (Madhya Pradesh), Rewari (Haryana), Hindaun (Rajasthan) and Sambalpur (Odisha).
The rankings were based on the extent of open defecation and solid-waste-management practices in cities and towns. Mysuru had the minimal open defecation and extensive adoption of solid-waste management, a government statement said.
Among the capital cities surveyed, New Delhi Municipal Council (NDMC) was at 16th, much behind Bengaluru at seventh, Thiruvananthapuram at eighth and Gangtok at 10th. Other important capital cities much lower in the index were Kolkata at 56th, Chennai at 61st, Shimla at 90th, Bhopal at 106th, Greater Mumbai at 140th, Srinagar at 152nd, Lucknow at 220th, Hyderabad at 275th, Gandhinagar at 310th, Jaipur at 370th and Patna at 429th.
Besides Gandhinagar, other important cities in Gujarat that were not exactly among the best performers were Surat at 63rd and Ahmedabad at 79th.
Other striking facts coming out of the rankings were that places of tourist interest, such as Shimla (90), Darjeeling (129), Tirupati (137), Agra (145), Srinagar (152), Dehradun (360), Ajmer (401) and Amritsar (430), were lagging on hygiene and cleanliness benchmarks. Also, Rai Bareli, the Lok Sabha constituency of Sonia Gandhi, was ranked 240th on the list.
There also are some cities that have made it to the list of 100 smart cities but are lagging in the Swachh Bharat rankings. These include Lucknow, Agra, Kanpur, Allahabad, Ahmedabad, Gandhinagar, Surat, Jaipur and Ajmer.
On the whole, 15 of the 27 capital cities surveyed figured among the top 100 performers, while five were ranked below 300.
All 476 Class-I cities in 31 states and Union Territories, each with a population of above 100,000, were assessed for sanitation practices covering a set of parameters, including the extent of open defecation, solid-waste management, waste-water treatment, drinking-water quality, surface-water quality of water bodies, and mortality due to water-borne diseases.
Image: Mysore Palace. Photograph: Jim Ankan Deka/Wikimedia Commons