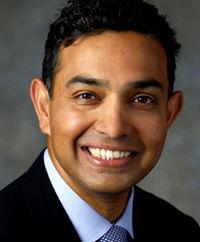 Motorola Mobility Inc's India-born chief executive officer Sanjay Jha earned a total compensation of $13 million in 2010, an over three-fold increase from the $3.78 million he had earned the previous year.
Jha's compensation for 2010 included a salary of $900,000 and stock and option awards of about $10 million, the company said in a filing with the Securities and Exchange Commission on Tuesday.
Its other sister company, Motorola Solutions' CEO Greg Brown earned $13.7 million in 2010, up from $8.47 million in 2009. Brown's 2010 compensation was bolstered by $5.9 million in cash and one million dollars in stock awards.
Motorola split into two companies - Motorola Solutions Inc and Motorola Mobility Holdings Inc - effectively from January 4 this year.
While Motorola Solutions focusses on hand-held communication devices, bar-code scanners and public-safety radios, Motorola Mobility is in charge of mobile phones and set-top box business.
Jha's stock and options awards rose to $10.02 million in 2010 from $1.34
million in the previous year.
His $13.02 million earnings also include $704,000 of earned formula-based and discretionary bonuses for 2010 performance, which Jha has voluntarily agreed to forego. He also earned other compensation of $388,623.
In its filing the company said bonuses were awarded to Jha for "personal impact on improved business results, together with (his) efforts to achieve the separation of Motorola Mobility from our former parent".
Brown's base salary remained relatively flat at $900,000 and he did not receive a bonus for 2010.
Brown and Jha, who were co-CEOs of Motorola before the company split up, had agreed to cut their salaries by 25 per cent in 2009 and those reduced levels were kept in place in 2010.
Motorola Solutions also noted in its proxy report that it would hold its shareholder meeting on May 2 in Washington DC, the first time when the annual event will be held outside Illinois.