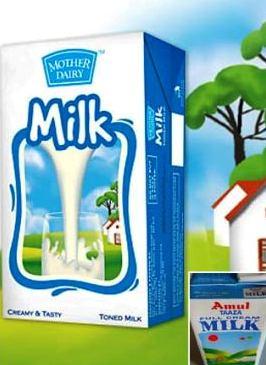 New Delhi-based dairy products major Mother Dairy, the wholly owned subsidiary of the National Dairy Development Board, is planning to enter Gujarat, considered the bastion of Amul. It is expected in a month, Mother Dairy would start test-marketing its dairy products and ice creams in Surat.

"We should start the test-marketing with Surat, as it is adjacent to Mumbai, where we have a decent foothold. Once the test-marketing is done, we shall enter the state in three to four months," said Subhashis Basu, business head (dairy products).

Basu said apart from fresh products such as dahi and lassi, the company would focus on segments that were less penetrated.

"Cheese, for example, would be one of those focus areas," he said. Apart from the North, western India is considered to be one of the biggest dairy products market.

Together, Gujarat and New Delhi account for a third of the country's Rs 1,800-crore ice-cream market.

Mother Dairy had entered the Mumbai market about four years ago. According to its in-house research team, now, it is the leader in fresh fermented dairy products in Mumbai.

In the ice-cream segment, it says it is about to break into the top three slots this year. The company is ranked fourth now in Mumbai's ice-cream
market, after Amul, Vadilal and Kwality Walls.
"Our fresh dairy products' shelf lives are limited. So, our presence in Mumbai would greatly aid the Gujarat foray," said Basu.
Mother Dairy says the top two companies in the Gujarat ice-cream market are local brands; there's scope to develop its own space in the state.
"We are looking at revenue of Rs 2,000 crore or Rs 20 billion (from the dairy products business) in the next three to four years; about Rs 350 crore (Rs 3.5 billion) should come from the western market, which comprises Mumbai and Gujarat," said Basu.
For the dairy products business, the company aims to record revenue of Rs 800 crore (Rs 8 billion) by the end of this financial year.
In the last couple of years, the company's dairy products division has grown about 30 per cent annually.
Mother Dairy is planning a major expansion drive in the coming years.
MUMBAI INROADS?
After launching its products in Mumbai around four years ago, Mother Dairy says it is already the leader in fresh fermented dairy products, such as dahi and lassi, in the city
At No 4 in the Mumbai ice-cream market now after Amul, Vadilal and Kwality Walls, it says it is about to break into the top-three slot this year