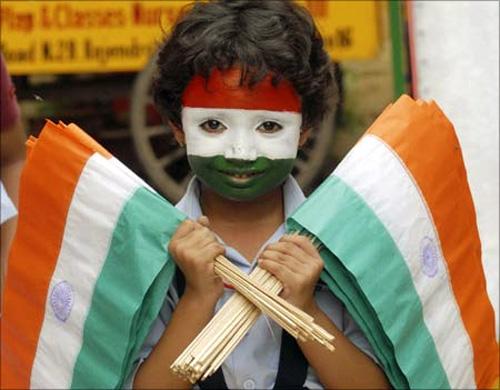 A majority of chief financial officers in the country are optimistic about growth prospects, according to a survey conducted by Deloitte India.
It says 69 per cent of CFOs are confident about the economy's outlook over the long term this year, up from 44 per cent in 2013.
The most optimistic are CFOs in financial services, consumer businesses and technology, media and telecom. Those in the energy and resources sectors are most pessimistic followed by manufacturing.
Nearly four-fifths of CFOs in consumer businesses, banking and financial services are confident about future growth, indicating the strength India's consumption story. In contrast, just a third of CFOs in oil and gas, metals and mining, and cement expect faster growth, revealing the challenges of reviving capital expenditure.
Almost 98 per cent of the respondents are of the view that the new Companies Act, which came into effect from April 1, will affect their roles in different ways. Disclosure and approval of related-party transactions was considered the most critical provision by 53 per cent of those surveyed, followed by requirements around corporate social responsibility (46 per cent), and specific clauses pertaining to duties of directors (36 per cent).
The survey is based on responses from over 100 CFOs of listed and unlisted companies across sectors with revenues ranging from less than Rs 250 crore to over Rs 2,500 crore. Of those surveyed, 47 per cent worked for Indian companies, 11 per cent for multinationals headquartered in India, and the rest for multinationals headquartered outside the country.
The main issues confronting CFOs currently, according to Deloitte, are the current economic slowdown, a depreciating rupee and inflation. The government's ability to bring in reforms is also a concern.
"CFOs perceive the government's inability to bring about economic reforms and the increased scrutiny for regulatory compliance as critical challenges," said Sanjoy Sen, senior director, Deloitte India.
The survey also finds 32 per cent of the respondents optimistic about the pace of economic reforms. The big breakthrough was the constitution of the Cabinet Committee on Investment, which cleared over 120 projects worth Rs 400,000 crore (around $67 billion), the report says. Other sentiment-improving factors are the fall in the current account deficit, moderation of imports, and the recovery in the value of the rupee.
CFOs are also of the opinion that the the political scenario is overshadowing the economic agenda and the government must curb unproductive expenditure to stabilise the fiscal situation. The respondents found tax laws to be unfriendly and unpredictable.