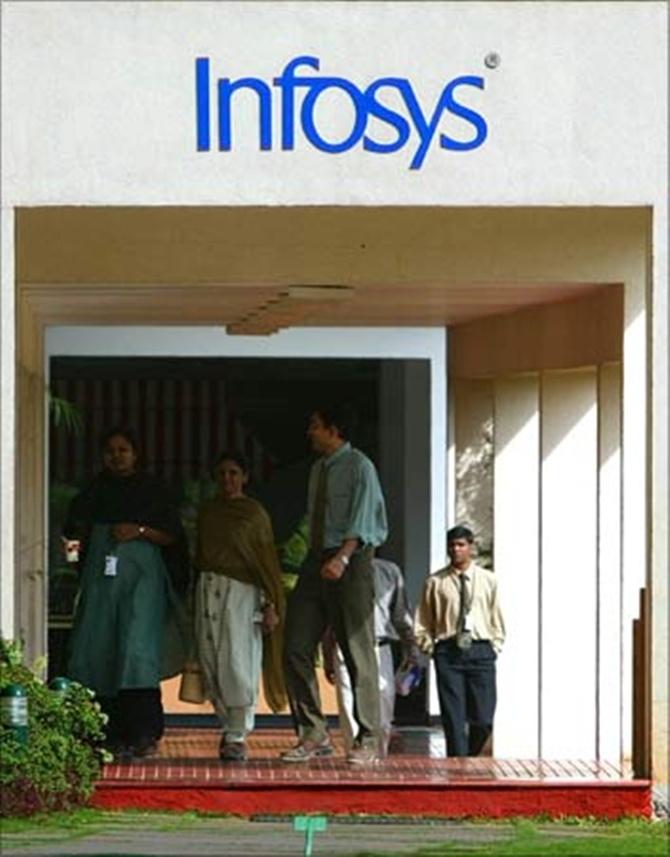 After high-profile exits in the past couple of months, Infosys, the country's second largest information technology services company, has undertaken a top-level management restructuring.
According to sources in the know, Chandrashekar Kakal, member of the executive council, will now be responsible for the high-margin consulting and system integration business. Stephen Pratt, currently managing partner, worldwide consulting and systems integration, will report to Kakal.
Pratt has also got the additional charge as head of the newly-created utilities & resources division for North America. He would report to V Balakrishnan, a board member who also oversees Infosys BPO, Finacle and the Indian business unit for the company.
It is also learnt the company has decided to club France and Germany with the growth markets, now comprising the Australian and Middle East regions, as a part of the restructuring. V G Dheeshjith, a senior vice-president and currently head of the life sciences business, has been given additional charge of the growth markets. All the country heads of these markets will now report to him.
The France and Germany markets were earlier part of Infosys Europe, now headed by B G Srinivas, a member of the board at Infosys.
Sources also said Pravin Rao, member of the executive council and global head of retail, consumer goods and logistics, has got additional responsibility of the Infosys Leadership Institute.
In March this year, Matthew F Barney who was heading it had quit the company to start his own consulting venture, Leaderamp.
Without commenting on specific changes, Infosys in an email statement said the reorganisation was necessitated because of the exit of Ashok Vemuri, who left last week. A board member, he was widely seen as a contender for the chief executive's position.
"We have undertaken a certain reorganisation within the company to further improve our client focus and competitiveness. A few senior leaders have seen their roles enhanced as part of this reorganisation, as well as a result of Ashok Vemuri's resignation," the company statement said.
Infosys is yet to announce a replacement for Vemuri, who was heading the company's business in North America and was also head of manufacturing.
In January this year, Infosys had also announced role changes for two of its top officials, Nandita Gurjar and Srikantan Moorthy. Moorthy was earlier heading education & research; he was made global head of human resources, replacing Gurjar. She had taken the role of global head at education & research.