Expressing confidence that their bilateral economic ties would improve further, Prime Minister Narendra Modi sought easier access for Indian service companies to the US economy during his talks with President Barack Obama.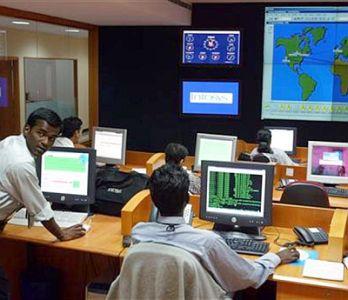 Modi, who has met with a galaxy of American corporate leaders during his five-day visit, also discussed economic as well as WTO issues with Obama.
The Prime Minister asked Obama to "take steps whereby our (India's) service companies can get access to the American economy".
Indian service companies have good presence in the US, which is the world's largest economy, but there have been issues related to visas for IT professionals from India.
The Prime Minister said both countries had a multitude of common economic priorities. "We already have the foundation of a strong partnership. We now have to revive the momentum and ensure that we get the best out of it for our people and the world," he said.
The Prime Minister voiced confidence that "our economic relations will improve even further".
Modi's maiden visit to the US as Prime Minister also comes against the backdrop of his government looking to attract more foreign investments as part of efforts to bolster the economy.
The major initiatives taken by the government include 'Make In India' campaign that is aimed at making the country a global manufacturing hub, creating huge employment avenues, as well as strengthen trade and economic growth.
Bilateral trade between the two countries in goods stood at nearly $64 billion last year while there has been substantial foreign direct investment flows from the US.