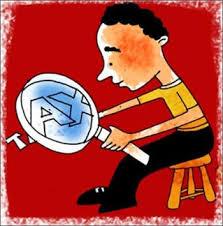 With the retrospective taxation issue spooking investors, the Narendra Modi government on Monday committed to making the tax regime non-adversarial and investor friendly, and promised to introduce the Goods and Services Tax.

Addressing the Joint Sitting of Parliament after the recently concluded Lok Sabha elections, President Pranab Mukherjee said the new government will create a policy environment which is 'predictable, transparent and fair'.

"It (new government) will embark on rationalisation and simplification of the tax regime to make it non-adversarial and conducive to investment, enterprise and growth," he said.

The previous United Progressive Alliance government had undertaken some decisions, like introduction of retrospective tax amendments and GAAR, which had dented investor sentiments.

Since then foreign investors have been pitching
for prospective tax laws amendment and clarity on General Anti Avoidance Rules.
Non-clarity over certain tax rules, especially transfer pricing and retrospective tax amendment, has led to a rise in litigations.
"Reforms will be undertaken to enhance the ease of doing business," Mukherjee added.
Long pending financial sector reforms like Goods and Services Tax, which would subsume indirect levies such as excise, service and local taxes, has been highlighted as important agenda of this government.
"My government will make every effort to introduce the GST while addressing the concerns of states," he said.
States have raised concerns over losing their autonomy once the new comprehensive indirect tax regime GST.
The ambitious indirect tax reform could not be passed during the Congress-led United Progressive Alliance regime for want of consensus on different issues.
A Constitution Amendment Bill was introduced in the Lok Sabha in 2011.
The BJP, in its manifesto, had committed to "bring on board all state governments in adopting GST, addressing all their concerns."