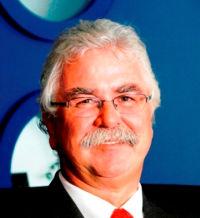 Peter Honegg, new managing director and CEO of Mercedes-Benz India, adopts the "business as usual" approach when he says he is not keen on increasing the market share by getting into price competition or launching an entry level luxury car at Rs. 25 lakh to counter rival BMW's move.
Instead, the company wants to just focus on sales.
On his first visit to the city after taking charge of India operations, he, however, sounded preoccupied with two issues - change in the CKD definition to CBU (completely built imported unit) by the finance ministry that may attract up to 20 per cent more duty and the investment plans for a bus building unit at Chakan in Pune. "We are yet to get a full clarity on the impact if the new definition stays. We may increase localisation, not in terms of component sourcing locally as it already stands around 34 per cent but building parts of the unit locally," he told reporters when asked how the company would respond because the CKD operations were not expected to give much tax advantage.
On the bus building unit, Honegg said he was expecting clearances from the headquarters on investment plans in the next 2-3 weeks for developing a full-fledged manufacturing plant at Chakan.
The
company currently produces chassis at Chakan while the body assembling is done by its Indian joint venture partner Sutlej Motors Limited in Punjab.
Targeted to start production of city buses by 2011 end, the company would start bringing tooling and machinery to ready the facility apart from the body building facility at Chakan, he said while refusing to give any details on the investment front.
The Mercedes-Benz managing director indicated the company's sales in India would broadly grow along the lines of the overall growth in sales of the luxury car segment that is expected to be 20-30 per cent in India.
"We are not keen on increasing our present market share of 38.39 per cent in India. Instead, we would focus on sales and expand footprint in Tier II cities to take servicing facilities closer to customers," he said after launching a new showroom.
Next year, the company expects to sell 6,000 units from the present 5,000-plus with a revenue of Rs. 2,700 crore (Rs. 270 billion) - calculated at an average price of Rs. 45 lakh per unit.
It has 29 dealership outlets across major cities in India.