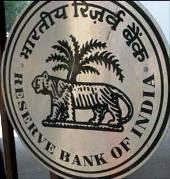 The government's seriousness about narrowing its fiscal deficit, coupled with the weak gross domestic product numbers, might prompt the Reserve Bank of India to cut interest rate later this month, market participants said.

With GDP growth slowing to 4.5 per cent in the third quarter and Finance Minister P Chidambaram pegging fiscal deficit at 4.8 per cent of GDP in 2013-14, after 5.2 per cent this year, the Street expects RBI to cut repo rate 50 bps, in two tranches, before the end of the first half of 2013-14 -- the first, of 25 bps, on March 19.

An easing inflation was another factor likely to comfort RBI, market participants said.

"Though the budgeted revenue assumptions for next year appear ambitious, the government seems serious about fiscal consolidation.

"With growth below trend and pricing power weak, this should clear the decks for a March rate cut," said JPMorgan India Economist Sajjid Chinoy.

In the current financial year, RBI has cut repo rate by 75 basis points in two tranches.

The first reduction, of 50 basis points, was effected in April, before a 25-bp one in January.

The repo rate currently stands at 7.75 per cent.

The Wholesale Price Index-based inflation eased to a three-year low of 6.62 per cent in January, from 7.23 per cent in the same month last year.

The Economic Survey exuded confidence the WPI-based inflation would ease to 6.2-6.6 per cent in March, on the back of falling prices in the non-food
manufacturing sector and global commodity prices cooling.
According to Dwijendra Srivastava, head of fixed income, Sundaram Mutual Fund, RBI should front-loan repo rate cuts in a scenario where the slowdown in growth has percolated to wider parts of GDP and spread to the services sector.
Also, the finance minister is committed to keeping the fiscal deficit at 4.8 per cent of GDP in 2013-14.
For this, the government has even cancelled its Rs 12,000-crore (Rs 120-billion) bond auctions.
After a 25-bp cut this month, the Street expects one more in the first half of 2013-14.
"By September 30, we expect a further cut of 25 basis points, said Hitendra Dave, MD and head of global markets (India), HSBC.
The fall in repo rate would bring down government bond yields from the current levels.
The yield on the 10-year benchmark government bond might rise to eight per cent once the borrowing calendar begins in April.
But, by September 30, it will be back to 7.8 per cent due to rate cuts," said DCB Vice-President Anoop Verma.