In 2012, Diageo had paid Rs 3,635 crore to Mallya for his 19.3 per cent stake in United Spirits.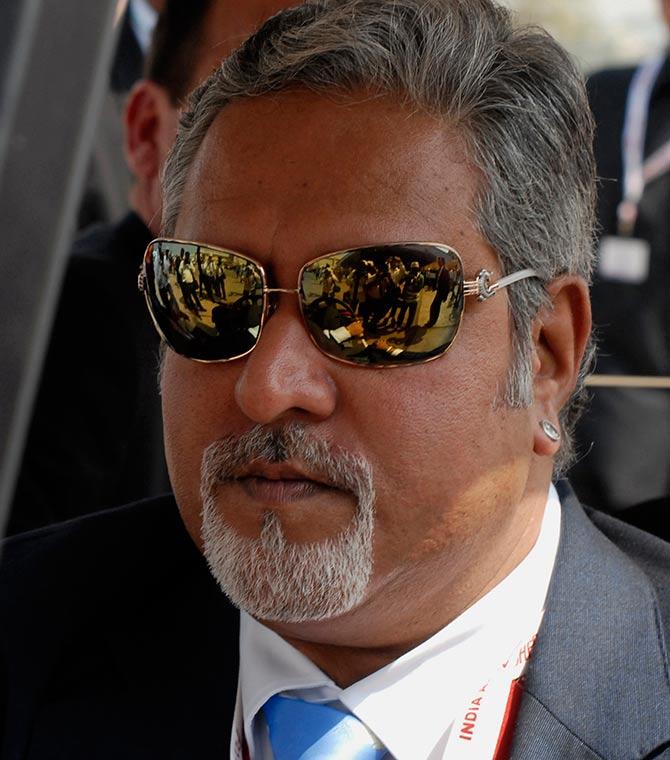 Vijay Mallya, chairman of UB group, received part of the proceeds from the sale of shares in United Spirits Ltd (USL), including the sale of South African breweries from Diageo in his offshore accounts, banking sources said.
The USL sale proceeds were not used to repay loans to Indian banks in 2012 which lent Rs 7,200 crore (Rs 72 billion) to Mallya-owned Kingfisher Airlines.
Diageo had spent nearly Rs 11,000 crore (Rs 110 billion) for acquisition of United Spirits in November 2012.

Besides, it spent another $58 million (approx Rs 394 crore) in two tranches for the acquisition of South African breweries from Mallya.
The transaction also had potential earn-out payment of another $14 million (Rs 95 crore) to Mallya.

Besides these payments, Diageo paid another $40 million (Rs 272 crore) as non-compete fees to Mallya on February 25.
According to banking sources, since most of the transaction proceeds were in overseas accounts, it was not possible for them to seize them.
In 2012, Diageo had paid Rs 3,635 crore to Mallya for his 19.3 per cent stake in United Spirits.
It bought another 2.64 per cent stake in United Spirits from USL Benefit Trust, and 3.35 per cent from Palmer Investment Group.

Diageo also acquired new shares in USL, the money which was later used by USL to bring down its debt.
At the time of transaction, Mallya had made it clear that the sale of shares in USL will not be used for repayment of Kingfisher Airlines loans.
A Diageo spokesperson did not comment on payment to Mallya's offshore accounts citing "confidential" information. A UB group spokesperson also declined to comment.
Apart from these, Diageo also paid $141 million to Standard Chartered Bank after a default on a loan taken by the UB group firm, Watson Ltd. as it had lent money to Watson with a guarantee from Diageo.
Diageo had to pay the loan along with penalty and interest, when Watson defaulted.
There was yet another transaction between Diageo and Mallya entities. Diageo disclosed that its finance arm paid another $42 million for its previous guarantee to Standard Chartered on a loan taken by United Breweries Overseas Limited.
After UBHL defaulted on the loan and the guarantee was called, in May 2015.
This guarantee was entered into by Diageo Finance in April 2012 several months prior to United Spirits takeover.
As part of the arrangements agreed at that time, Diageo was granted pre-emption rights over certain shares in USL that were pledged to a third party by UBHL and Kingfisher Finvest. This money is non-recoverable now, Diageo said.