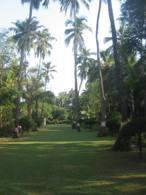 Property in Maharashtra just got more expensive. The state government has increased the market value of real estate by 10-20 per cent in its Ready Reckoner 2010.
The ready reckoner is a guide for the market price of residential and commercial properties, based on which stamp duty and registration fee for their sale and purchase are calculated.
Under the revised rates, a land owner would have to pay more stamp duty because his land got more expensive; the developer would raise the sale price of his finished property since his land acquisition cost got higher; and a retail buyer would have to cough up more for property, stamp duty and registration fee.
This is likely to have its rippling effect on redevelopment of old, dilapidated buildings in Mumbai and surrounding Tier II cities, too.
With the upward revision of rates, properties being developed on textile mill land would also see a sharp rise as the ready reckoner raised their value on an average by 13 per cent.
"The state government expects to mobilise Rs 5,075 crore through stamp duty and registration fee by the end of 2009-10," a senior state government official, who did not want to be quoted, said, justifying the rate revision.
A large number of builders and developers representing the Confederation of Real Estate Developers' Association (Credai) and the Maharashtra Chamber of Housing Industry (MCHI) expressed their dissatisfaction over the decision.
"The increased rates in the ready reckoner will be applicable for land, residential and commercial properties and various premiums charged on additional floor space index (FSI), staircase, etc. This will adversely affect redevelopment of old buildings, chawls and rented houses. There are over 19,000 old and dilapidated buildings in Mumbai alone, in addition to the fresh properties being developed. Same is the story for other Tier II cities," said a Credai official, requesting not to be quoted.
The revised rates would be applicable in Nagpur, Pune, Aurangabad, Amravati and Nanded as well.
The Credai official added that with the revised rates, the land that cost Rs 1 crore (Rs 10 million) would now be valued at Rs 1.15 crore (Rs 11.5 million). A flat of Rs 20 lakh would cost Rs 23 lakh, not to mention the extra Rs 15,000 that one would haave to shell out for stamp duty and other charges.
Ranjan Bandalkar, vice-president, MCHI, said residential property buyers would have to pay more transaction cost. "There is a possibility that prices of houses may increase 10-5 per cent in Mumbai and rest of Maharashtra. The government will have to reconsider its decision."
Rajani S Ajmera, former president of MCHI, said the government should not have increased the ready reckoner rates when the real estate sector was just looking up.
"We have in fact demanded that stamp duty should be brought down to 3 per cent from 5 per cent. The rationalisation of these rates is necessary."
Credai Vice-President Dharmesh Jain, too, said the government needed to reconsider the decision as the real estate sector was yet to recover from the global economic meltdown.
Credai members also warned that there could be less takers for commercial properties.
"Development of commercial properties has already been affected due to the global meltdown and it has yet to see the revival."
Otherwise an annual exercise, the ready reckoner was not revised after January 2008 due the economic downturn.