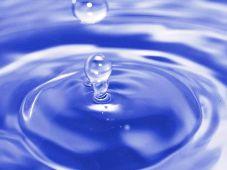 To overcome Mumbai's water crisis, Maharashtra government will help the Bhrihanmumbai Municipal Corporation in setting up a desalination plant within six months for treating sea water, chief minister Ashok Chavan said on Friday.
He informed the state Assembly during a calling attention motion from Gopal Shetty and others that Mumbai may face acute water shortage because of scanty rainfall and the water levels in all lakes providing drinking water going down.
Noting that presently 15 per cent water supply was cut, he said the present crisis will further deepen if no rains occur during pre-monsoon period.
Chavan said that as part of the drive for water conservation, new building-towers in the city will not be given water pipeline connections.
Presently the city was receiving 2,900 MLD water against the demand of 3,450 MLD, he said, stressing on the need for water harvesting and water conservation.
Chavan said there were water theft cases and water losses due to damaged pipe lines.
The BMC was expected to control the water theft and Rs 98 crore (Rs 980 million) was being provided for repairs of underground pipelines which were supplying contaminated water to Mumbai, he added.
As part of the drive against illegal connections, 522 connections were disconnected in Mumbai and slum areas.
Efforts were on to speed up the Vaitarna lake project as long- term measures to deal with water crisis.
About 6,000 water metres were also fitted in some areas to check the misuse of water. The onus was on the Municipal authorities and BMC functionaries to check water theft, faulty lines and water leakages, the CM said.
The state government was insisting on rainwater harvesting in the state and all new housing schemes and projects have been told to implement it in new constructions.
State government will extend all possible help to the BMC in tackling the crisis, Chavan added.
Members cutting across party lines participated in the discussion and expressed their concern over the water shortage in Mumbai.
Bala Nandgaonkar of Maharashtra Navnirman Sena, Nawab Malik of Nationalist Congress Party and Annie Shekhar and other elected representatives participated in the discussion.
Chief minister offered to hold a separate meeting of all the elected members of the Legislature soon in Mumbai to discuss the issue.