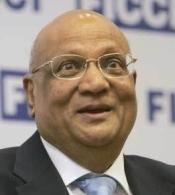 An impressive 21st century home for students and faculty of the prestigious Massachusetts Institute of Technology (MIT) was opened in the US, thanks to $1 million assistance provided by Ambika Paul Foundation headed by NRI industrialist Lord Swraj Paul.
"I would like to thank the Ambika Paul Foundation for their generous support and contribution towards the construction of these fabulous facilities," said David Schmittlein, Head of the MIT Sloan School of Management.
He said the Ambika Paul Mezzanine and Study room "create an impressive space, which will be an invaluable asset to both our school and the MIT for many years to come."
In a statement, the Foundation, Lord Paul's charitable trust, announced the "successful completion" of its recent project at the Massachusetts Institute of Technology (Boston). In 2010, the Foundation donated $1 million towards the Sloan School of Management's brand new home, the E62 Building, which was opened to the students and faculty at a ceremony on Friday.
The foundation, which aims to inspire young people worldwide through education, culture and health, was first created in 1978 and since then has built an impressive programme of donations.
In 2007 it was approached by the MIT seeking financial support towards the construction of a 21st century home for its School of Management.
The Ambika Paul Mezzanine is a modern light filled area where students and lecturers can meet and talk while enjoying a perfect view over the dramatic Boston skyline. The Ambika Paul Study Room, on the other hand, is a quieter breakout area where students can study in groups and develop their ideas.
Akash Paul, son of Lord Paul, who attended the ceremony said: "It gives me a great amount of pleasure to be able to present these facilities to the MIT on behalf of the Lord Paul and family and Ambika Paul Foundation.
"The family is delighted to be in a position to offer valuable support to an academic community of such excellence, and one which has also been attended by so many members of our family."