Leading realty firm Lodha Group has said it has completed the acquisition of the US Consulate's Washington House in south Mumbai for Rs 341.82 crore (Rs 3.41 billion).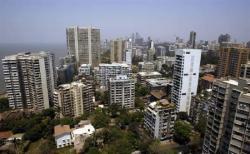 It is estimated that the property, nearly 2,702 sqmt, was sold at over Rs 120,000 per sq ft.

Lodha had sealed the deal for the purchase of the property, standing in the plush area of Altamount Road in south Mumbai, in June this year by making a payment of Rs 40 crore (Rs 400 million).

"The balance payment was made on Dec 11, thus completing the acquisition procedure," the company said in a statement.

The company plans to develop a 30-storey super-luxury residential tower housing exclusive 3, 4 and 5 bedroom apartments, one on each floor with sizes ranging between 3,000-4,000 sq ft, in place of the three-storey
Washington House.
"Currently, property prices in Altamount road, considered to be India's billionaire mile, range between Rs 80,000-110,000 per sqft. Lodha will demolish the existing structure, having a developable space of almost 120,000 sq ft (including unconsumed FSI), and will start construction of the super-luxury tower soon," the release said.
The tower, set to be launched by March 2013, will be designed by Iranian-born German architect, Hadi Teherani, it added.