These new kids on the block have come up through a mix of entrepreneurial grit and backing from oil industry veterans.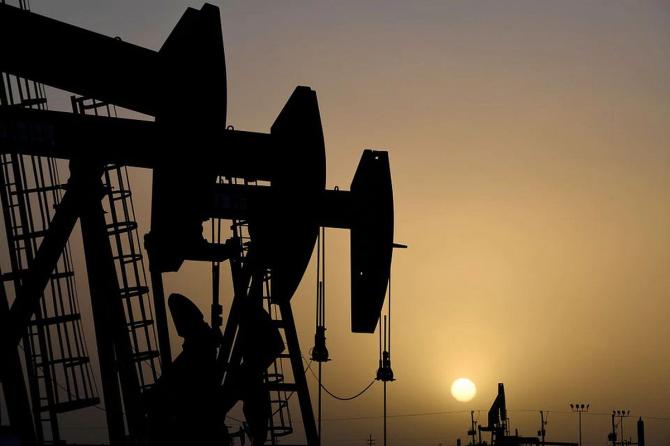 India may soon see a new set of oil barons with lesser-known companies venturing into crude oil and natural gas production.
These new kids on the block have come up through a mix of entrepreneurial grit and backing from oil industry veterans.
Nippon Power, South Asia Consultancy, PFH (Poddar Family Holdings) Resources and Chennai-based Adbhoot Estates could be the first ones to start production from blocks awarded during the first round of Discovered Small Field (DSF-1) auctions.
Adbhoot is in a 50:50 joint venture with the Bombay Stock Exchange-listed Hindustan Oil Exploration Company that has some five oil producing assets and over 10 blocks across the country.
These blocks were earlier op­­erated by public sector un­de­rtaking (PSU) oil companies, but were eventually offered in auctions to all players, since the PSU giants with high costs did not find them lucrative enough.
Oil and gas pro­d­­uction from these blocks cou­ld begin in the next two months.
Kolkata-based Nippon Power is the first operator to have re­gistered oil production from a block awarded during the DSF-1 round.
Spread over 2.35 sq km, the Kamboi block in Guj­arat was once held by Oil and Natural Gas Corporation (ONGC).
Last week this block produced roughly 12,000 litres (75 barrels) of crude oil.
Accord­ing to the directorate general of hydrocarbons (DGH), Indian Oil Corporation will buy the first consignment of crude oil from the Kamboi block.
Prakash Saraogi, founder and managing director, Nip­pon Power, said, "We decided to ent­er the oil and gas exploration bu­siness in a bid to diversify op­erations. We had attended the DSF-1 roadshow when it was co­n­ducted in Guwahati in 2016."
These blocks were awarded under the revenue sharing regime.
Bidders who offered a higher share of revenue to the Union government were awarded the blocks.
"From our Kamboi block, the Centre will get a revenue sh­are of 40 per cent, and the Guj­a­rat government will get 12.5 per cent royalty.
"The rest will be the share of the operator," Saraogi said.
The crude oil produced from DSF blocks will be benchmarked to the Brent marker.
The actual price of sale will be based on the grade (or quality) of the crude.
It is expected that the crude oil from DSF fields will be priced roughly at a 5 to 10 per cent discount to Brent.
On when he expects to break even, Saraogi said, "The tentative timeline for financial gains will depend on the flow of crude oil from the asset."
Another new entrant is Dharam Singh Ra­j­put of South Asia Consul­t­a­ncy.
Starting off as an oilfield se­rvice provider, Rajput has pro­gressed to become an operator of the 9.88 sq km south Patan block in Gujarat that was hotly contested during the DSF-1 round.
"We are awaiting consent from the state authority/state pollution control board to begin production. Hopefully, we can see the first oil within the next month," Rajput told Business Standard.
Rajput's company was in the business of providing manpower to offshore and onshore dril­l­ing across West Asia, Asia and Africa.
Even so, venturing into oil production threw up some hurdles.
"The major challenges to commercialisation of discovery are the slow process of statutory permission and the hurdles caused by the Covid-19 pandemic," he said.
Rajput expects an initial daily oil production of 300-500 barrels from the existing wells and hopes to break even within two years of production.
"At the present price of crude (roughly $70 a barrel), the estimated resources in the south Patan block are worth more than Rs 8,100 crore," he said.
With the three blocks it pick­ed up during DSF-1, Kolkata-bas­ed PFH Resources, too, may soon be a do­m­inant player.
Harsh Vardhan Poddar, executive director on the board of PFH Oil and Gas, and PFH have close links with ATO India, short for Associated Transport Organisation, a trans­p­ortation and logistics company.
According to the company website, ATO's oil and gas experts provide a full range of onshore and offshore services.
Poddar, PFH and ATO are also linked to commercial vehicle financing company Aris Capital.
This non-banking financing company of the Poddar group was targeting a loan business of Rs 1,000 crore, up from a loan portfolio of Rs 150 crore in 2018.
Oil industry veteran Yogesh­war Sharma is also on the PFH Oil and Gas board.
Sharma has over 42 years of international oil and gas industry experience.
He was the co-founder of the London Stock Exchange (LSE)-listed Hardy Oil and Gas.
Its operations were India-centric and ran into rough weather after Hardy's only producing asset shut down in August 2011.
Chennai-based Hindustan Oil Exploration Company (HOEC) and Adbhoot Estates are one of the larger and more experienced players.
Adbhoot Estates has strong links with Aban Offshore, a major oil well drill services operator.
HOEC is a well-established player in India with 10 oil and gas blocks of discovered reso­u­rces and one exploratory block.
The B-80 well, operated by the HOEC-Adbhoot joint venture, was won during DSF-1 and this offshore asset is expected to begin production post-monsoon.
Photograph: Nick Oxford/Reuters