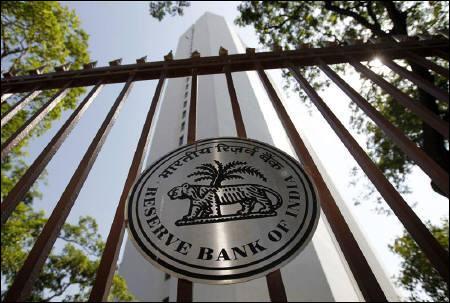 The Reserve Bank of India (RBI) has asked banks to strengthen rupee export credit and lower interest rates for those borrowers, in the pre-monetary policy deliberations with the chief executives of select banks. RBI would announce its first quarter policy review on July 30.
"In view of the widening current account deficit, the central bank sees a need to boost exports and interest rates in that sector should be lowered," said a banker who was present in the meeting.
Recently, the government has decided to extend the interest subvention of two per cent on rupee export credit to March 31, 2014, on pre and post shipment rupee export credit for certain employment-oriented export sectors.
In addition, certain sectors like handicraft, carpet, handloom, sports goods, toys, were also made eligible for the interest rate subvention.
Bankers, on the other hand, said there was not much demand for loans from the exporters. Banks have requested the regulator to lower provision on restructured assets which were recently raised following the Mahapatra committee recommendation.
"We have said provisioning that was introduced in the restructuring should be reviewed because there is tremendous pressure on demand for restructuring and banks might find it difficult to make such provisions," said K R Kamath, chairman, Indian Banks' Association and chairman and managing director, Punjab National Bank.
"Provision requirement on restructuring is quite onerous and they are going to be a significant expense on the P&L (Profit & Loss) account and they need to be re-visited," said Diwakar Gupta, managing director and chief financial officer of State Bank of India.
RBI has hiked the standard asset provisioning requirement for restructured assets to five per cent for fresh loans (came into effect from June 1) from 3.3 per cent.
The Mahapatra Committee had recommended higher provision for recast loans, as there was a view than banks and their borrowers are taking undue advantage of the loan recast mechanism and resorting to it to delay non-performing asset formation.

Banks are also required to increase the provisioning of existing restructured loans in a phased manner.
Though bankers have demanded leeway, RBI has not made any commitment that such a request would be granted. Top officials from Punjab National Bank, Bank of Baroda, State Bank of India, Union Bank of India, Citibank, Karnataka Bank were present in the meeting. All the four deputy governors of the central bank also attended the meeting.
Banks have also demanded an interest on cash reserve ratio (CRR). "We have requested that if RBI can give some interest on CRR, it would be most welcome," Kamath said.
Unlike the past however, bankers didn't make a fresh pitch for a CRR cut. "Bankers themselves believe that liquidity is really comfortable, so a case for CRR cut does not really exist," said Gupta, of State Bank of India.
Bankers also demanded RBI to reduce the tenure of foreign currency non resident (FCNR) accounts and non resident external (NRE) deposit accounts from the current one year to improve dollar flow in the country.
"We have said that currently the FCNR and NRE deposit - the minimum period is one year. We have requested that if it can be reduced to at least six months, it would help us to bring some more dollars into this country" Kamath said.
RBI in this calendar year has so far reduced repo rate by 75 basis points to 7.3 per cent and CRR by 25 basis points.