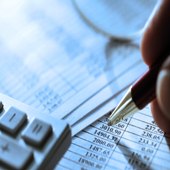 The finance ministry has asked large public sector banks to hand-hold smaller counterparts to improve the latter's functioning.

It has divided banks in seven pools and a large bank has been appointed as coordinator for each group, to improve internal policies and procedures.

A letter sent by the ministry on this subject has fuelled fears of consolidation among unions of some small banks.

The ministry has tried to allay the apprehensions, saying any move towards merger of banks would have to come from banks' themselves, and the government would not force them into consolidation.

"Some banks had come to us seeking clarification.

"This is not a step towards consolidation.

"We just want them to share experiences with each other.

"Currently, they are working as isolated islands. Why should PSBs, with about 80 per cent market share, lag on so many issues?" said a ministry official.

The banks have been asked to continuously interact and work collectively on issues such as human resources, e-governance, internal audit, fraud detection and protection, recovery, asset-liability mismatch and business process re-engineering.

"They (the finance ministry) want some kind of standardisation in the processes of banks.

"We can use our collective wisdom and understand best practices from each other,' said the head of a state-run
lender.
In each group, there is one large bank and two or three small banks, except for the State Bank of India-led group, where the five associates of India's largest bank will be under it.
The large banks will interact with the small banks in their group on a monthly basis, to jointly form communication and strategy.
The coordinating banks will interact with the ministry every quarter through video-conferencing. Once in six months, there will be a meeting of all the members of all the groups with one another.
"The coordinating bank will take the views of other banks and discuss that with the finance ministry on a regular and urgent basis," the official added.
SBI, Punjab National Bank, Bank of Baroda, Bank of India, Union Bank of India, Central Bank of India and Canara Bank are the seven coordinating banks.
While SBI is the coordinator for its five associates, Dena Bank and Vijaya Bank are under PNB.
Other groups are IDBI Bank and Uco Bank with BoB; Oriental Bank of Commerce and Andhra Bank with BoI; United Bank of India and Punjab & Sind Bank with Union Bank; Indian Bank, Allahabad Bank and Bank of Maharashtra with Central Bank; Indian Overseas Bank, Syndicate Bank and Corporation Bank with Canara Bank.
These have been formed keeping the CBS (core banking solution) platform in view, officials said.