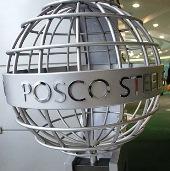 With cooperation from locals, land acquisition by the government for the Rs 52,000-crore (Rs 520 billion) Posco steel project gained momentum with 25 betel plantations being acquired in Jagatsinghpur district on Tuesday.

"Land acquisition which was resumed on Monday after a two-day break, is progressing at full steam with the cooperation of villagers at Polanga, Bayanala and Noliasahi areas," additional district magistrate (Paradip) Sarojkant Choudhury said.

There was no opposition to the drive and over Rs 51 lakhs (Rs 5.1 billion) was paid as compensation to the land losers, he said.

The land was being acquired by officials of the district administration, departments of revenue and forest and Industrial Infrastructure Development Corporation.

Land acquisition made headway after members of the United Action Committee decided to cooperate with the administration following talks with senior officials on
Monday.
"As the government responded positively to our demands, we are cooperating fully with the government in land acquisition. We are not against the Posco project," UAC president Anadi Rout said.
Rout was hopeful that most major demands, including hike in compensation and jobs to members of affected families would be considered favourably at a meeting convened by the revenue divisional commissioner on May 30.
Though UAC gave up its brief opposition, traditional opponents of the Posco project, Posco Pratirodh Sangram Samiti and Bhitamati Suraksha Manch, held protests at Dhinkia, Gobindpur and Nuagaon.
About 700 police personnel were deployed in the area.