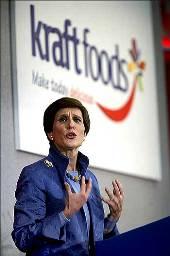 You have possibly seen and even tasted this triangular chocolate at some point when you walked into a high-end traditional store, supermarket or hypermarket.
Toblerone, which uptil now was imported and sold by two local distributors Universal and Barakat, has finally been integrated with the merged Cadbury-Kraft entity in India -- the third Kraft brand after Oreo and Tang to go down that road. Cadbury-Kraft will now officially market and distribute Toblerone in the country.
But it will not locally manufacture Toblerone like it does Oreo and Tang since the unique selling proposition of the mountain-shaped chocolate has been its production at one factory in Berne, Switzerland.
"The Toblerone you pick up anywhere in the world is all made at that one manufacturing plant in Switzerland," says Chandramouli Venkatesan, director, snacking & strategy, Cadbury-Kraft.
The over 100-year-old Toblerone, which derives its name from its producer Theodore Tobler and Torrone, which is an Italian word for nougat, a confectionary popular in Europe, ranks as the top brand in duty-free shops, where travellers flock to carry some bars or boxes home as gifts to their loved ones.
Thanks to local distribution prior to its integration in India, Toblerone could be found in traditional trade as well as modern trade in most of the metro cities.
But Cadbury-Kraft will go a step further -- rolling out the product in cities beyond the metros -- as its eyes a larger footprint for the brand.
"We are targeting the top 15-20 urban towns," says Venkatesan.
Cadbury will be launching only the brown-coloured variant of Toblerone in five SKUs ranging from small 50 to 100 grams bars to a 150-gram gift box, a 200-gram large bar and a 400- gram bar leaving the popular white-coloured Toblerone out for now.
Globally, the white-coloured Toblerone is the most popular of variants, with Kraft having different combinations of it to make it exciting for consumers.
Venkatesan does not provide a timeline, however, on when the white variant will hit stores in India.
But grey channels here are already flush with the white Toblerone as well as flavours such as fruit and nut and honeycomb crisp, which also have takers.
Officials at Cadbury-Kraft say they are not in a position to control the grey-channel phenomenon owing to the market that already exists for Toblerone.
But industry experts say the integration and subsequent launch of Toblerone under the merged entity is partly linked to this need to tap into the familiarity that is already there for Kraft brands in India.
A key reason why Kraft laid its hands on Cadbury in a $19.7-billion transaction two-and-a-half years ago was because of its desire to make its presence felt in emerging markets such as India, where people in urban areas have largely seen and known
Kraft cheese, Toblerone chocolates and powdered beverages such as Tang.
Grey channels, for instance, have unique flavours of Tang (such as a raspberry flavour), which are not available through official channels.
But question is will this familiarity translate into big numbers for Cadbury-Kraft in the premium chocolate market, where Toblerone is positioned?
Cadbury already has Silk and Bournville at the premium end priced between Rs  30 and Rs  120.
Toblerone is clearly the most expensive of the lot, with the entry-level 50-gram bar alone priced at Rs  65.
A 100-gram Toblerone, on the other hand, is priced at Rs 130, and the 150-gram Toblerone gift box is priced at Rs  375.
Experts say the steep price points are also because Toblerone is the only brand in Cadbury's premium portfolio, which is imported.
Both Silk and Bournville are manufactured locally giving it the liberty to price it a little more flexibly than Toblerone. Premium chocolates, which were a few years ago those products priced at Rs  100 and above, are now increasingly those which are priced at Rs  50 and above.
Experts say it is the growing preference for international chocolates that is driving this market and also pushing down price points to make it accessible and within reach of many more consumers.
Says Anand Ramanathan, associate director, KPMG Advisory, "People today are travelling more often, they are exposed to many more brands, are ready to experiment and have more disposable incomes. All of this is contributing to the preference for premium chocolates."
As of now, the premium segment constitutes just 10 per cent of the Rs  3,200-crore (Rs 32-billion) overall chocolate market in India.
But it is growing at a clip of about 25-30 per cent per annum -- faster than the mass chocolate market, which is growing at about 15 per cent per annum.
Brands such as Lindt and Ferrero Roche, rivals to Toblerone, have been quick to pick up the cues and are ramping up their operations quickly in India to capitalise on the growing preference for premium, international chocolates.
Ferrero Roche, for instance, is looking to set up its second manufacturing plant in the country through its wholly-owned subsidiary, Imsofer Manufacturing.
This unit would be located in Maharashtra, near its first one, which is near Pune.
Lindt, on the other hand, which is distributed by the Rahul Narang Group in India, has been targeting not only the bigger bars and packs at consumers, but is also looking at smaller packs in an attempt to reach out to a wider audience.
Lindt Chocolates are priced at over Rs 200 for a 100-gram pack. With the smaller packs the attempt is to touch the Rs  100-mark in terms of price points.
Image: Kraft Foods Inc CEO Irene Rosenfeld | Photograph: John Gress/Reuters