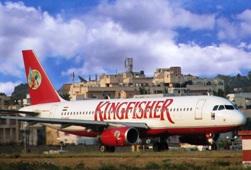 Lenders to Kingfisher Airlines have taken possession of Kingfisher House, the airline's headquarters near Mumbai airport, after the guarantors -- chairman Vijay Mallya and United Breweries (Holdings) Ltd -- failed to pay the dues.

The lenders had issued notice to the guarantors on May 3 to pay the dues of Rs 6,027 crore (Rs 60.27 billion).

Acting for the lenders, SBICAP Trustee Company Ltd took control of the 2,401.7-sq-m property on August 10.

A senior public sector executive said the move was part of the recovery process.

"The headquarters of the airline is tangible property which, when sold, could get part of our money back," the executive pointed out.

Early this year, the lenders had sold shares of United Spirits and Mangalore Chemicals &
Fertilizers, kept as collateral, to partly recover the dues.
After exhausting all options, the KFA bankers led by State Bank of India in February 2013 finally decided to recall all the loans, amounting to Rs 7,500 crore (Rs 75 billion).
A recall means the borrower has to repay immediately.
The recovery process involving steps such as sale of pledged assets and invoking promoter Vijay Mallya's personal guarantees has been long-drawn.
Most lenders have treated the Kingfisher Airlines account as a non-performing asset from the third quarter of FY12.
The lenders also had to bear the burden of heavy provisioning, making a dent in bottom lines.
The debt-laden airline has been grounded since October 2012.