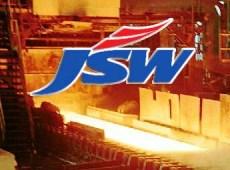 Karnataka Lokayukta Santosh Hegde has put JSW Steel in the dock for what it terms 'getting illegal supply of iron ore' far in excess of what it was permitted.

JSW operates a 10 million tonnes per annum steel plant in the Bellary-Hospet region of Karnataka.

In his final report on illegal mining in the state submitted yesterday, Hegde said JSW Steel and its suppliers caused a loss of close to Rs 325 crore (Rs 3.25 billion) to the state exchequer between April 2009 and July 2010.

"Even by excluding the multiple use of some permits, which is common in iron ore transportation, and ignoring the cases of small quantity of overloading. . . at least 12,97,707 metric tonnes iron ore was supplied in excess to JSW Steel, which it calculated at the rate of Rs 2,500 per MT, the market rate at that point of time.

The loss suffered by the state comes to a little over Rs 324 crore (Rs 3.24 billion)," says the report.

When contacted, a JSW Steel spokesperson said, "We are yet to see the report and at this stage we have no comments to offer."

Hegde said the state government should take immediate steps to recover Rs 324 crore from the company and its suppliers.

"The
state should also take action against the transporters for having overloaded and for having transported stolen materials belonging to the state," said the report.
JSW Steel's plant is spread over 3,700 acres. The Jindal group has invested Rs 28,400 crore (Rs 284 billion) since 1995 to build the plant and a township.
The report says JSW Steel got a little more than 13.5 MT iron ore from 60 vendors. "The truck-wise details of these suppliers have been analysed.
It has been found that some of the suppliers are supplying iron ore in excess of the permissible quantity, that is, more than 16 MT per lorry," it says.
Relying on facts furnished by UV Singh, the chief conservator of forests, the report says there has also been use of a single trip sheet for multiple trips.
According to the calculation by the forest officer's team, if the total quantity of iron ore is calculated by taking 16 MT per lorry, the iron ore transported to JSW by various lessees/traders should have been 65,33,872 MT.
But from records it was found that JSW got 78,26,276 MT, that is, 12,97,707 MTs in excess, the quantity for which the state did not get the royalty, said the report.
The JSW Steel stock fell 5 per cent on NSE on Thursday.