Jio makes data on call drops public, says 121 mn calls failed in a day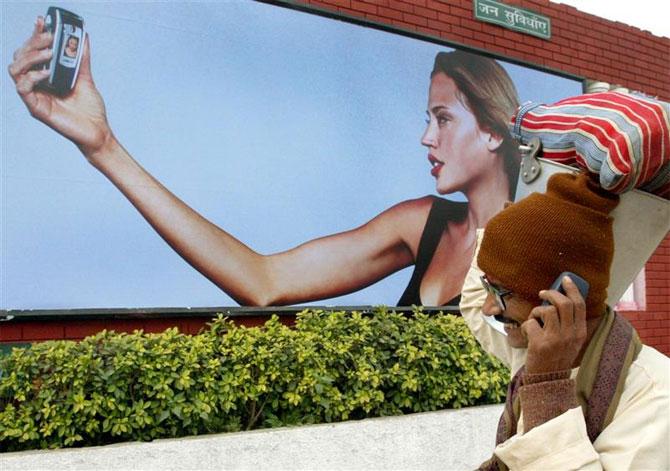 As call failures are mounting because of the tussle between Reliance Jio and incumbent operators over points of interconnect (PoIs), the Telecom Regulatory Authority of India (Trai) has decided to issue show cause notices to errant telcos for failing to meet license conditions as customers are suffering from poor quality of services.
Trai had asked telecom operators to resolve the PoI issue among themselves. However, despite bilateral meetings between Jio and incumbents, there is no consensus over the issue.
Jio had claimed that quality of service had deteriorated thanks to the call failures its network and those of incumbent operators Airtel, Vodafone India and Idea Cellular.
Trai chairman R S Sharma told Business Standard, "The authority has decided to issue show cause notices to all the telecom operators concerned in the next few days for non-compliance of licensing conditions relating to PoIs."
He did not specify the name of any firm, but said the notices would be issued to all those who are not meeting the conditions. Trai had asked telecom operators to submit network congestion details from September 15-19.
After reviewing the data, it has found that call failures are far in excess of the norms and has decided to issue notices seeking explanations.
According to the quality of service guidelines, the call failure rate cannot be more than 0.5 per cent.
Airtel says it will augment PoIs to 2,000, which is three times the current capacity. The PoIs are enough to serve over 15 mn customers
Vodafone says it has decided to increase PoIs between the two by three times and accordingly increase capacity to connect. Vodafone did not share the number of PoIs to be added
Idea says with capacity expansion, over 2,100 ports will now be available for traffic between the two networks. Says it has increased capacity by 230%
What Jio says
PoIs proposed to be released are substantially less than the requirement. More than 20 mn calls are failing every day between its network & Airtel's
Jio says PoIs proposed to be released are far less than requirement. In the past few weeks, 80% of calls have failed. In past 10 days, over 150 mn calls have failed on the Vodafone network
Jio says capacity augmentation is only 34%. Says over 75% calls are failing per day between Idea and Jio, which translates to 40 mn calls a day
"There are licensing conditions that mandate that service providers have to provide PoIs so that there is seamless experience. It is mandatory for telcos to interconnect to all eligible operators as per license agreement and Trai has to ensure that all calls are completed. That is not happening and we have to find out why," Sharma said.
Jio's salvo
On Monday, Jio made data on call drops public through a link on its website, detailing failures experienced during a 24-hour period.
According to the data, of the 61.3 million call attempts made to the Airtel network on September 22, 48 million or 78.4 per cent failed.
The failure on Vodafone network was higher at 84.1 per cent with 39.5 million out of 46.9 million calls failing, while 33.6 million out of 43.9 million calls made to Idea users failed.
The company said 81.5 per cent out of 4.3 million calls made to Airtel network during peak hours failed while 87.8 per cent out of 2.6 million calls to Vodafone dropped. Of the 2.8 million calls made to Idea network during peak hours, 82.2 per cent failed.
Photograph: Reuters