Jet Airways requires at least 200 more pilots to carry out its operations in a seamless manner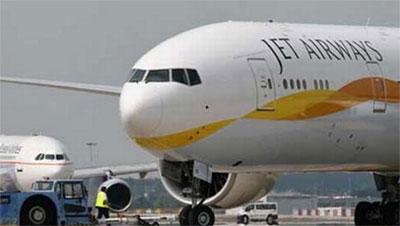 Naresh Goyal-owned Jet Airways is facing acute shortage of pilots amid the airline increasing its capacity in the fast growing domestic market, according to sources.
A number of Jet Airways flights have got delayed in the recent past as the airline has failed to provide pilots due to paucity of the flight crew, they said.
The Mumbai-headquartered full service carrier is second largest airline in terms of number of domestic operations after no-frills IndiGo.
As part of the winter schedule, which is effective from late last month, Jet Airways plans to operate 3,010 flights per week while its subsidiary JetLite 507 flights per week.
"Jet Airways is facing shortage of pilots for quite some time now. While the airline has been increasing the number of flights in its both winter and summer schedules each year, the number of pilots is not increasing in the same ratio, leading to shortage of flight crew," a source said.
Jet Airways requires at least 200 more pilots to carry out its operations in a seamless manner, the source said, adding "shortage is more in narrow body, Boeing 737 fleet."
The airline currently has around 1,200 pilots to operate its fleet of 102 aircraft comprising Boeing 777s, B737s, Airbus A330s and ATRs. Almost two-thirds of its fleet consists B737s.
Response to queries sent to Jet Airways in this regard was awaited.
Significantly, as many as 18 per cent of Jet Airways flights from four metro airports - Delhi, Mumbai, Hyderabad and Bengaluru - failed to either arrive or depart on time in September. A major chunk of its flights are from its two hubs - Mumbai and New Delhi.
Bollywood star Abhishek Bachchan had hit out at the airline after his flight to Chennai from Mumbai last week was allegedly delayed due to non-availability of flight crew.
"Flying to Chennai. Baggage, check. Board flight on time, check. Seat belt fastened, check. Only thing we need now are our pilots!!...Well done Jet Airways!!! Entire plane boarded without any pilots on board. Still waiting and hoping...," he had said in a series of tweets over the nearly none-and-half-hour delay of his flight.
For the last almost two years, India has been the fastest growing air traffic market in the world. In September, the domestic air passenger traffic registered a robust growth of about 23 per cent as compared the same period last year.
Photograph: PTI Photo