An online search for Mumbai Street Company, which has stake in firm owned by Cobrapost editor, drew a blank.
An entity named after 'Mumbai' but based in Japan's Saitama city owns a 21 per cent stake in Shri Kali Media, the Delhi-registered private company owned by Cobrapost.com editor Aniruddha Bahal. Kali Media and its address in Noida are the "official contact info" for the Cobrapost.com portal Alexa.com, a site that tracks the details of websites.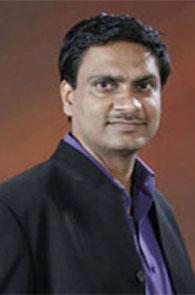 While Bahal holds 76 per cent stake in Kali Media, Bangalore-based Dwarakanath owns 2.83 per cent, according to filings with the Registrar of Companies.
"The investment in…Shri Kali Media Private Limited by Mumbai Street happened around 2005, about eight years back. The activities there didn't work out initially…though now trying to revive with other projects," Bahal said, responding to Business Standard emails seeking comment.
An online search for Mumbai Street Company drew a blank. Business Standard could not immediately find any other details about this entity, except that its address in the filings showed it was based in the Sashiogi region of Saitama, Japan.
This is the first peek into the ownership and funding patterns of Bahal's enterprise, which has raised a storm in the financial world, showing banks and the regulatory apparatus in an unflattering position and raising questions on ulterior motives and vested interests.
Bahal said the URL Cobrapost.com was owned by another firm, Sri Bharadwaaj Media Private Limited, "as of now". He added he was planning to transfer the portal to Forum for Media and Literature, a non-profit society, later this month.
Sri Bharadwaaj's holding pattern also has traces of foreign investment, with Florida-based Nishi Mallick holding a little less than two per cent. Mallick had paid Rs 40 lakh (Rs 4 million) for the stake, valuing the company at Rs 20 crore (Rs 200 million). The premium paid by Mallick and other shareholders added to the company's reserves. The largest investor in Sri Bharadwaaj is Red Tiger Productions, with a stake of 97 per cent.
Sri Bharadwaaj had capital of Rs 102,000 and reserves of Rs 47 lakh (Rs 4.7 million). On its books, it also had share application funds of Rs 900,000. For the year-ended March 2012, the company's operating revenue stood at Rs 71 lakh (Rs 7.1 million), down marginally from the previous year; at Rs 12.89 lakh (Rs 1.29 million), profits fell to less than a third of the previous year's profits.
Explaining the revenue source of Sri Bharadwaaj, Bahal said, "Sri Bharadwaaj Media Private Limited was under a contract with Network18 from 2010 to December 2012. It was an exclusive contract. We were in the process of negotiations for renewing our contract, when I decided to go non-profit. So, we are still working out how to define our association."
When asked if operation Red Spider (which exposed the banking underbelly) was commissioned while Bharadwaaj was still under contract with any of the channels, Bahal said, "I never offered operation Red Spider to Network18 or any other channel exclusively, as I thought mainstream media would definitely find it hard to run a story that hurt entities with which they had strong commercial relationships."
Sunbeam Films is the fourth company owned by Bahal. "Sunbeam is a company through which I intend to pursue my passion of producing feature films and running a TV studio," Bahal said.
In focus
Knowing the parents
Aniruddha Bahal owns and controls four firms
Kali Media, Shri Bharadwaaj Media, Red Tiger Productions and Sun Beam Films
Kali Media has investment from Japan-based Mumbai Street
Bahal says Sri Bharadwaaj Media owns Cobrapost.com
Sri Bharadwaaj had content contracts with Network 18, Star News, etc
A US-based investor owns 2% in Shri Bharadwaaj
Bahal's stakes
99% in Red Tiger Productions
76% in Shri Kali Media
99% in Sun Beam Films
97% in Sri Bharadwaaj Media through Red Tiger's holding; indirect ownership
Photograph: Courtesy, Tehelka.com