Alibaba's only investment in India has been in pre-paid mobile wallet Paytm.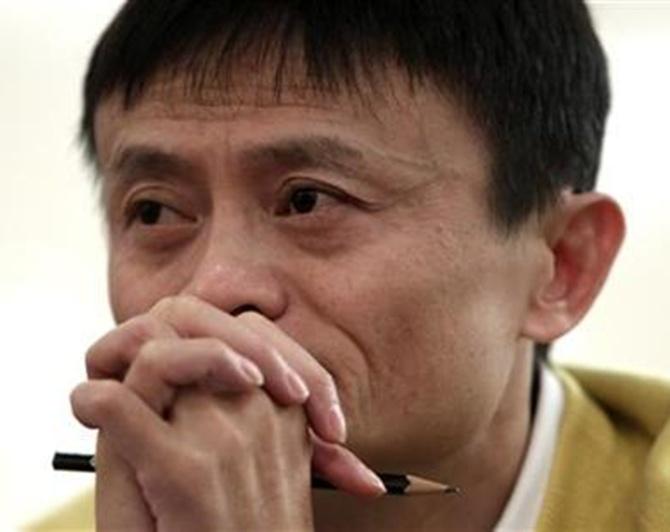 Jack Ma, founder and executive chairman of Chinese e-commerce giant Alibaba, on Monday called on Prime Minister Narendra Modi here.
The two are learnt to have discussed the potential of e-commerce and mobile telephony in driving small and medium enterprises, among other things.
Alibaba's entry into India's e-commerce sector (currently, the company has business-to-business operations) might also have been discussed. Government officials declined to comment on the issues discussed at the meeting.
On Monday, a government tweet announced the Chinese billionaire had called on Modi. Also present at the meeting was Amitabh Kant, secretary, department of industrial policy and Promotion.
Both Modi and Ma had attended the last rites of Lee Kuan Yew, Singapore's first prime minister, in that country on Sunday. Ma had last visited India in November 2014.
Many see his current visit as an indication of his interest to invest. He is expected to meet Bhavish Aggarwal, founder and chief executive of cab aggregator Ola.
Last year, SoftBank, an investor in Alibaba, had infused capital in Ola. It is unclear whether Ma is looking to take stake in Ola.
Alibaba has also been in talks with Snapdeal for possible fund investment, though valuation issues might have stalled the talks.
Last year, SoftBank had infused $627 million in Snapdeal.
So far, SoftBank has committed $10-billion investment in India.
Alibaba's only investment in India has been in pre-paid mobile wallet Paytm.
Sources said Alibaba, which had made headlines last year with a $25-billion initial public offering, was seeking to invest in small new-age companies, adding the company was looking at long-term dividends from India's growing e-commerce market.
The investment allocation for India, it seems, could run into billions of dollars. During his November 2014 visit, Ma had said he was inspired by Modi's approach.
Last year, several internet leaders such as Jeff Bezos of Amazon and Mark Zuckerberg of Facebook had visited India and met Modi.
As of September 2014-end, Alibaba's gross merchandise value (GMV) stood at $296 billion.
India's e-commerce majors Flipkart and Snapdeal are aiming at GMVs of $8 billion and $10 billion, respectively, by the end of this year. American e-commerce giant Amazon had entered the Indian market in 2013, under a marketplace model.
Image: Jack Ma, founder, executive chairman, Alibaba.
Photograph: Reuters