To take on Amazon, Paytm e-commerce plans to add close to a billion products from all across the globe to its shopping cart.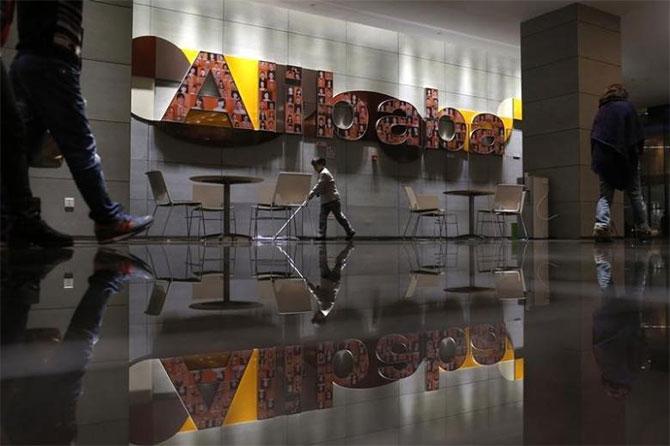 Alibaba-backed Paytm has launched Paytm Mall, a consumer shopping app, to take on local rival Flipkart and global rival Amazon in the country.
The Paytm Mall, an Android app for smartphones is modelled on TMall, China's dominant e-commerce platform, and comes at a time when India's online shopping market has virtually become a two-horse race - Amazon and Flipkart.
In 2016, India's e-commerce industry saw businesses such as Askme collapse; firms such as Flipkart and Snapdeal shed jobs, cut expenses and look at profitability than vanity metrics.
The Indian firms also struggled to raise funds to fend off competition from Amazon. As a result, the industry growth fell by 15 times to 12 per cent at $14.5 billion in 2016. In 2015, India's e-commerce sector clocked $13 billion, growing 180 per cent over the previous year, according to RedSeer Consulting.
Alibaba is stepping up investments in the online commerce market in India. The Chinese firm has already infused around $200 million into Paytm, valuing the company at around $1 billion making it a unicorn.
It has expanded its offerings from over 0.14 million local sellers, across products to consumers and has set up 17 fulfilment centres for speedy service as the company aims to dominate the Indian online shopping market.
To take on Amazon, Paytm e-commerce plans to add close to a billion products from all across the globe to its shopping cart.
It would include bringing sellers from Southeast Asia especially from Alibaba's other investments such as e-commerce major Lazada which has huge base in Indonesia.
It would look at offering around a billion products by the festive season that kicks off in August.
On an average according to market sources, Amazon has around 500 million products on its platform, while Flipkart and Snapdeal have around 50 million products.
"Paytm would play on Alibaba's strength. For products the company would bring in sellers from Lazada, sellers from other countries as the Chinese major's ties in US and Europe. The operations would be 10 times of what Paytm's operations are right now in the next two years," a person familiar with the development said.
The company said it would offer a combination of a mall and bazaar concepts to Indian consumers and would ensure quality and certified products on the platform.
"Consumers would continue to get the largest assortment of domestic and international products through Paytm Bazaar, which will also be featured on the new app," Saurabh Vashishtha, vice president - Paytm said.
Photograph: Aly Song/Reuters