The tobaccos-to-hospitality major ITC has earmarked an whopping Rs 23,000-crore (Rs 230 billion) investment over the next seven to ten years for its FMCG, paper and hospitality businesses.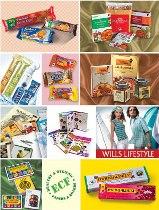 ITC chairman YC Deveshwar, addressing the shareholders at the 99th annual general meeting here on Friday, said the FMCG sector is an emerging business horizon for ITC and that the company will strive to be a major player in this area.
"I can cite an investment opportunity of up to Rs 8,000 crore (Rs 80 billion) over the next seven to ten years to drive growth in the FMCG sector," Deveshwar told shareholders.
The tobacco major's FMCG business includes and personal care business include soaps, shampoos and body lotions under the Fiama di Wills label and the biscuits, snacks and cookies brands from ITC Foods.
The company is also into readymade garments under the Wills Lifestyle brand.
Regarding the paper, paperboards and packaging businesses, he said though the company has already made significant investments to add capacity it is planning to spend around Rs 6,000 crore (Rs 60 billion) more in these business areas.
On the hospitality businesses, Deveshwar said this sector also carried an investment opportunity of up to Rs 9,000 crore (Rs 90 billion) in next seven to ten years.
The proposed investment will be invested in new properties besides those already under construction at Chennai and Kolkata.
A major player in the hospitality sector, ITC, through its investment subsidiaries, has 14.98 per cent stake in east India Hotels which owns the Oberoi brand and 10.68 per cent stake in Leela Adventure, which runs the Leela brand of premium hotels.