The officials on strike are from two associations, which forms the major chunk of the manpower deployed to collect revenue under the direct taxes category.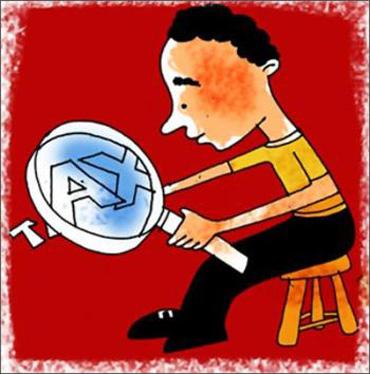 Two major associations of Income Tax department employees on Wednesday declared they have slowed down the work of revenue collection and threatened to stop all work on this front if their service-related demands are not met by early next month.
The two prominent groups - Income Tax Employees Federation (ITEF) and Income Tax Gazetted Officers' Association (ITGOA) - claim to represent about 97 per cent of the department's workforce and have informed the apex-policy making body of the I-T, the CBDT, that their cadres have stopped reporting to senior officers and will go on a day long strike on October 8.
The officials of these two associations form the major chunk of the manpower deployed to collect revenue under the direct taxes category in the country.
The government has set a Rs 7.98 lakh crore tax collection target for the I-T department during this financial year.
"We have stopped reporting to our seniors beginning today and we have also informed the CBDT that we are not going to be a part of government's latest initiative of widening the tax base which aims to include about 25 lakh new assessees every month," ITGOA President Ajay Goyal said.
ITEF President Ashok K Kanojia said their major demands of not getting due promotions in the ranks of Income Tax Officer (ITO) and Assistant and Deputy Commissioner of I-T, lack of work space and infrastructure are some of the major demands which are not being met by the CBDT and the government over the last two years and hence they have resorted to this boycott.
"On one hand the CBDT has promised to the government that the department will add about 1 crore new assessees this fiscal but at the same time there are huge number of vacancies in the cutting-edge and ground-level workforce of the tax department. We feel that as the revenue collection target was missed last year, it will be missed this time too," Kanojia said.
The associations, in their memorandum to the CBDT, said they have stopped work related to cases of "verification and scrutiny assessments" and that related to widening of tax base from September 9 itself.