The sharp surge in investment accounts (folios) in midcap and smallcap mutual funds (MF) in recent months is likely driven by the do-it-yourself (DIY) investors.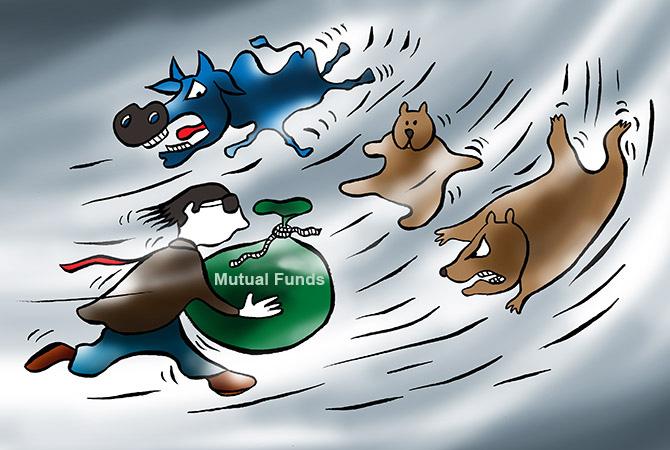 In the first five months of the present financial year (FY 2024), net folio additions in direct MF plans (4.5 million) has outpaced that in regular plans (3.9 million), contrary to the trend seen in the previous three six-month periods.
The net folio additions in direct plans in the five-month period (April-August 2023) is 40 per cent higher than the total additions made in the previous six month period.
The jump in account openings in the direct space coincides with the steep rise in folio additions in the midcap and smallcap funds.
They together added 4 million folios in April-August period compared to 5 million in the whole of FY 2023.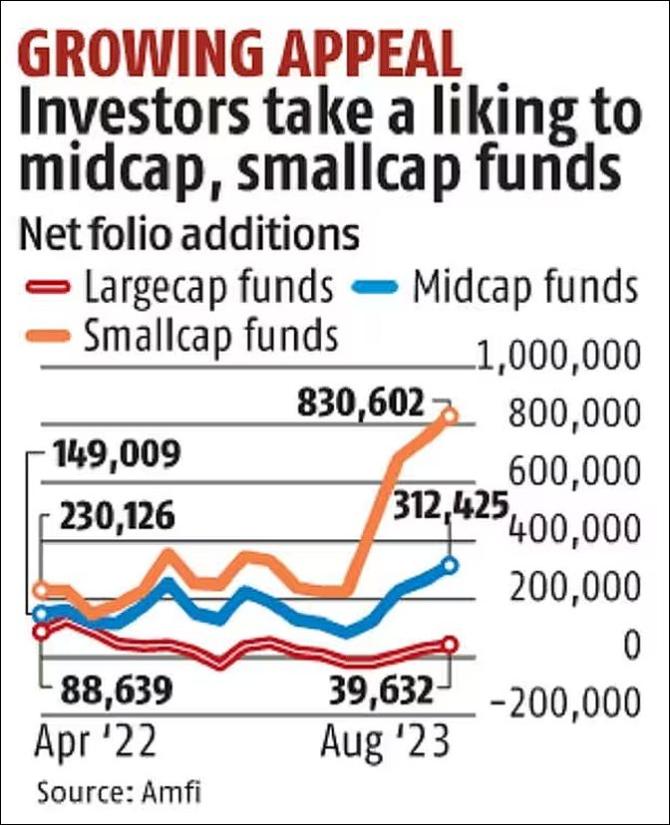 Experts believe that the higher investor interest in these two categories could be driven by past returns and a large part of the flow could be coming through the 'direct' route.
"Direct plan investors tend to look at past performance while making an investment decision.
"For e.g. returns of midcap / small cap schemes have been encouraging leading to more flows in the categories.
"Regular plan investors are guided by their distributors who study parameters like market conditions, valuations before suggesting schemes to their investors," said Manish Mehta, national head – sales, marketing & digital business, Kotak Mahindra AMC.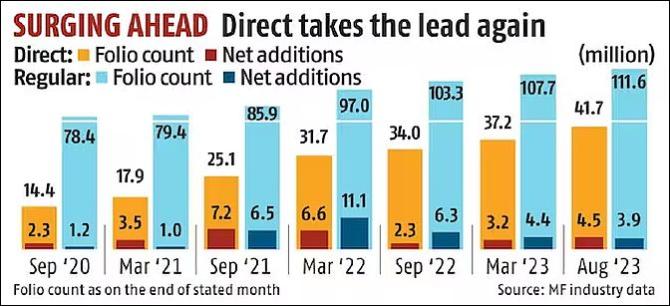 The surging retail flows into midcap and smallcap stocks have moved up their prices sharply, leading to over-valuation concerns.
"The equity market has started correcting a bit but valuations are still high.
"Especially, the small cap segment is over stretched.
"We believe that this is the right time to book profits in the smallcap segment along with some sections in the midcap space.
"We are underweight on these segments and have accordingly tweaked the allocation of clients," said Mukesh Kochar, National Head - Wealth, AUM Capital.
---
Disclaimer: This article is meant for information purposes only. This article and information do not constitute a distribution, an endorsement, an investment advice, an offer to buy or sell or the solicitation of an offer to buy or sell any securities/schemes or any other financial products/investment products mentioned in this article to influence the opinion or behaviour of the investors/recipients.
Any use of the information/any investment and investment related decisions of the investors/recipients are at their sole discretion and risk. Any advice herein is made on a general basis and does not take into account the specific investment objectives of the specific person or group of persons. Opinions expressed herein are subject to change without notice.