The information technology (IT) sector in India made the most out of the falling exchange rate of rupee in the last five months of the calendar year 2011, according to a report by CARE Ratings. Other industries that were net gainers in foreign exchange include textiles, two wheelers and commercial vehicles.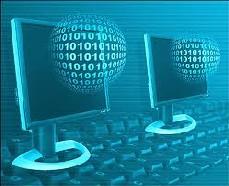 While the rupee depreciated by 21 per cent in the August-December 2011 period, the IT sector made net foreign exchange earnings of $14.48 billion even as the sector was one of the largest spenders of foreign exchange with $10.71 billion. Total exports from the sector were at $25.19 billion.

Textiles made net foreign exchange earnings of $3 billion against total exports worth $6.9 billion, showed the data from Centre for Monitoring Indian Economy (CMIE) quoted by the report.

Of the 19 industries covered in the report, all except the above mentioned have registered net foreign exchange earnings outgo. The highest outgo was reported in chemical industries with $79.47 billion on total exports of $61.64 billion.

The Indian currency has been on the downward path since August 2011 when it touched three year highs of 44.08
against the dollar. Increased risk aversion on account of uncertainty in the US and the debt ridden euro zone led to investor flight to the safe haven currency.
The ratings agency expects rupee to settle in the range of 52-54 against a dollar by the end of the financial year 2011-12.
The report says that the falling trend will augment well to earnings for export-oriented industries such as IT, textiles, pharmaceuticals and gems and jewellery.
The story is expected to continue going forward though there are fears that global demand for these sectors may get impacted amid bleak macro-economic outlook.
"Even if buoyancy in export volumes were to contract, currency gains would dominate," said economists Madan Sabnavis and Krithika Subramanian in the report.
On the other hand, industries based on metals, minerals and chemicals are expected to be under some pressure and the extent of hedging will determine final net loss on account of rupee depreciation, said the report.
CARE said that the inferences were drawn under ceteris paribus assumptions based on performance in the previous financial year and in the absence of hedging.