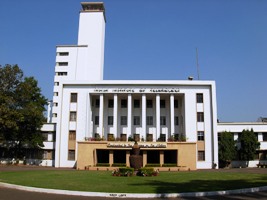 On the second day of placements at the Indian Institutes of Technology, IIT Kharagpur saw IT biggies like Yahoo, Microsoft, and Adobe flock its campus, apart from companies like Amazon, JLLM, 3M and FICO.
Training and Placement head at IIT Kharagpur, Suneel Srivastava, said Barclays Singapore made the highest number of offers (13) and offered the highest salary package of Rs 22 lakh (Rs 2.2 million).
The institute also had about 27 pre-placement offers made to the students, about 10 of which were made by Reliance Industries.
At IIT Kanpur, IT jobs were offered the most by companies like Goldman Sachs, Citigroup, IBM, Amazon and Nomura.
"About 8 companies visited the campus on the second day of placements here and over 10 offers were made to the students. However, the counting is still on and we expect the number to rise," said Pankaj Agrawal, placement coordinator at the institute.
Co-ordinators at IITs are seeing a positive response from recruiters this year and expect salaries to go up by 30-40 per cent.
Last year, placements were subdued due to the global slowdown. The institutes were able to place only about 75-80 per cent students and many opted for higher studies or jobs in teaching.
Placements are expected to go into April. Public Sector Companies, which are also said to be looking to hire in sizeable numbers, are expected on the campuses in the latter half of the placement season.