For the last two years, Nestle has seen volumes dip over 5 per cent across all categories, other than cooking aids and prepared dishes. However, during this period realisations have increased sharply as it undertook several price hikes.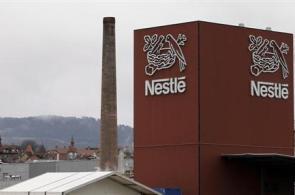 In fact, the price hikes have been so sharp that the entire revenue growth for the year has been driven by the price growth. Volumes fell 0.8 per cent in 2012 from 15-17 per cent over 2008-10.

While cost push and capacity constraints have driven the company to adopt a price-led growth strategy, the victim of this has been volumes, which fell sharply.

According to Kotak Institutional Equities, "Nestle India faces a massive challenge in accelerating volume growth in a slow discretionary growth environment without some margin sacrifice; lost momentum does not help, either."

The company has taken steps to improve its capacity and reach. Though Nestle has completed capital expenditure in 2012, a pick-up in volumes seems unlikely as the company has halved its advertising spends over the last few years.

The company's ad spend, as a percentage of revenues, has fallen from 8.5 per cent in 2001 to 4.3 per cent in 2012. Anand Rathi India Equities believes this is a cause of concern over the long term as under-investment
can damage brands.
This seems to be playing out already as the chocolate and confectionary volumes were down 9.4 per cent in 2012, when new entrants have done rather well.
To rectify its slowing volumes, Nestle has improved its reach. Analysts say the company has added 500,000 new retail outlets in CY12. According to Anand Rathi India Equities, Nestle increased its distribution from 2.8 million outlets in CY09 to 3.9 million in CY12.
Nestle has also cut the number of stock keeping units by 20 per cent to reduce inventory losses. It discontinued small ticket items from its portfolio.
The company has also introduced new products like Nescafe Sunrise Strong, Munch Rollz and Kitkat Dark Chocolate.
So, what's in store? Despite some of the positive measures, the market isn't jumping onto the bandwagon yet. Its valuation leaves little room for execution risk.
Also, the consistent price hikes and moderating ad spend over the last year has led to operating margin touching 22 per cent in 2012.
From hereon Nestle will find it tough to expand margins any further if it wants to increase volumes.
Kotak Institutional Equities says it rather well, "While we like the market opportunity for most of Nestle's categories, we recommend waiting for better entry points into the stock."