The Anil Ambani Group's financial services arm Reliance Capital on Wednesday said it has received in-principle approval from insurance sector regulator Insurance Regulatory Development Authority for its proposed 26 per cent stake sale in Reliance Life Insurance to Japan's Nippon Life.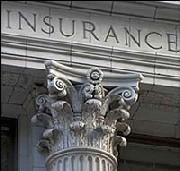 The company has received in-principle approval from Insurance Regulatory Development Authority (IRDA) and final approval for the proposed sale would be granted upon receipt of RBI consent, Reliance Capital said in a statement.

"We are delighted to receive the IRDA approval and expect to conclude this transaction within the next few weeks," Reliance Capital CEO Sam Ghosh said.

Commenting
on the development, Nippon Life Insurance President Yoshinobu Tsutsui said, "This is great news for both of us. We hope we will be able to close the transaction in the near future."
Earlier this year, Nippon Life had signed a definitive agreement for acquiring a 26 per cent stake in Reliance Life Insurance for Rs 3,062 crore (Rs 30.62 billion).
This transaction pegs the total valuation of Reliance Life Insurance at around Rs 11,500 crore (Rs 115 billion).
Nippon Life is a 122-year-old Global Fortune 100 company and the seventh largest life insurer in the world. It is a leading private life insurer in Asia and Japan.
R-Cap figures among the country's top-four private sector financial services and banking groups in terms of net worth.