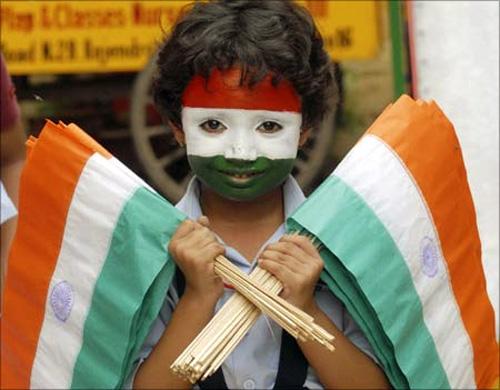 The role of a government is to enhance infrastructure and let the people of the country who have immense business acumen build manufacturing, S P Kothari, Deputy dean, MIT Sloan School of Management tells Rohit Nautiyal.
Currently Indian manufacturing's contribution to the GDP is one of the lowest in Asia-Pacific. How can manufacturing in India become smarter?
Good manufacturing demands world-class physical infrastructure and workforce. IT succeeded in India because of the country's well-trained workforce. The same pace of growth is yet to be seen in other industries, especially the ones in which one would expect rapid growth in India.
For example, tourism in India is still not as big as it is in poorer places like Mexico and few Caribbean countries. This happened because these countries invested in infrastructure at the right time. Foreign investors will put money in a country where they can make profit.
In India we have a tendency of foreclosing such opportunities. FDI is retail is a case in point. Foreign players are being asked to invest in areas where they may lose money.

You cannot demand patriotism from these investors by forcing them to put money in developing our roads and cold storage. In fact, there is an economic argument on why investors do not wish to put money in infrastructure.
For example, tomorrow if I invest in Delhi Metro, there will be two possibilities. One is the Metro starts making more money. This news will be music to the investor's ears. Soon I will be accused of price gouging by the government and fares will be reduced. This is how my upside is clipped.
Now suppose I start losing money soon after the investment, will the government increase the fares to safeguard my interest? Never.
This is the bane of public-private partnerships globally. Since infrastructure in India is woefully inadequate, the government must focus on infrastructure by allowing FDI in other industries.
Roads, ports, electricity and labour are consumed by all manufacturing units. India's manufacturing output is hardly $30 billion. China is doing $300 billion already. After 1979, a lot of foreign investment came to China.

There must be something they are doing right. Now we know India has been bad at attracting foreign investment. So far Mexico, its population is less than one-tenth the population of India, has managed to attract more foreign investment. The role of the government is to enhance the infrastructure and let the people of a country who have immense business acumen build manufacturing.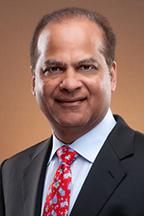 The global business community is unanimous on the fact that India is a country where foreign investors face endless hurdles. What lessons can we draw from the experiences of developed nations?
The challenges of doing business in India are immense. Interface with the government is crucial while conducting business in any nation around the world. Let me clarify that things are not easy elsewhere, especially in the US where companies constantly whine about the problems faced during liaising with the government to get permits and various licenses.

Any investment proposal in India has to be cleared by the Cabinet which leads to a vicious cycle of approvals and rejections.

This does not happen in the US. Disputes regarding private contracts between a company and its customers and employees are addressed in civil courts where proceedings are slow. This process should be transparent, time-bound and less regulated.
As two of the most powerful economies in Asia, how can India and China look outwards for growth?
Looking outward is a two-way street for every growing economy. But I wonder if doing so will be possible in the future. In manufacturing and services, both India and China need to shift their focus. About 2.6 billion people of the global population of 6 billion are living in India and China.

In future even when China increases its output and India tries to match up to that, how much can the two countries sell to the rest of the world? About 10 million farmers in the US are able to produce agricultural output for 300 million US citizens and exports.

In future there will not be enough people to absorb the produce of manufacturing hubs like India and China. As a result, many countries will look at fulfilling the domestic demand more seriously over focusing on exports.
Also, China is no more the factory of the world. We have already seen this with many garment manufacturers moving their factories to cheaper destinations like Bangladesh and Vietnam.
The US is the most sought-after higher education destination. While every aspirant cannot make it to an Ivy League university, how can the students opting for middle-ranking universities leverage their degrees?
There are many advantages of a degree from the US. As we speak, all major Ivy League universities, including Harvard, Standford and MIT, are battling to attract the best students and faculty from around the world.

The best part of studying in the US is that even middle-ranking universities are able to provide many advantages to their students. For example, the University of Iowa and Ohio State University have a wide array of courses and talented faculty. They are fully aware of the latest management theory and practice.

However, in India one cannot go to a B-school with 50th ranking and expect to get benefits of networking and cutting-edge research.
Leading universities like Oxford and Cambridge are not receptive to new platforms of learning. What is MIT's stand on the burning issue of massive open online courses (MOOCS)?
MOOCs can be effective for courses that are more foundational in nature. MOOCS can serve as an alternative in second-and third-tier universities. Globally the classrooms are being inverted. Students can go through the foundational part of their courses by watching videos.
There are downsides too. Goldman Sachs goes to only 10 B-schools every year for hiring. Google goes to four - Harvard, MIT, Berkley and Stanford. If the MBA degree of these universities moves online, the cost of tracking down the right candidates will go up drastically.
MARATHON RUNNER
Though Kothari has been associated with MIT Sloan for last 25 years, he went to University of Iowa from 1982 to 1986 to complete PhD in Philosophy.
Prior to joining MIT Sloan, Kothari served as global head of equity research for Barclays Global Investors, responsible for research supporting BGI's active equity strategies, with a portfolio in excess of $100 billion in assets.